Willerby Walks - The best walks in Yorkshire
23 June 2019
As one of the country's most picturesque regions, Yorkshire is the perfect location for any passionate walker. From the North York Moors and the Southern Dales to the miles of beautiful coastline, walks in Yorkshire are truly memorable which is why it is referred to as 'God's own country'.
With National Parks spanning over 1100 square miles across three counties, you can experience some of the most spectacular scenery Britain has to offer whatever your level of ability. We're delighted to share some of our Yorkshire favourites with you.
Where to stay in Yorkshire
Thanks to its breath-taking scenery and stunning coastline, Yorkshire is a popular region for holiday homes. Its wealth of popular and diverse attractions include Flamingo Land, Yorkshire Sculpture Park and York Dungeon - something for everyone! With a Willerby holiday home, you can explore every walk in the area, and your home away from home gives you the freedom to visit and stay here whenever you like, in complete comfort.
To explore parks in the region try our park finder tool or for more information on our static caravans please feel free to contact our friendly team here.
Malham Moor – The Yorkshire Dales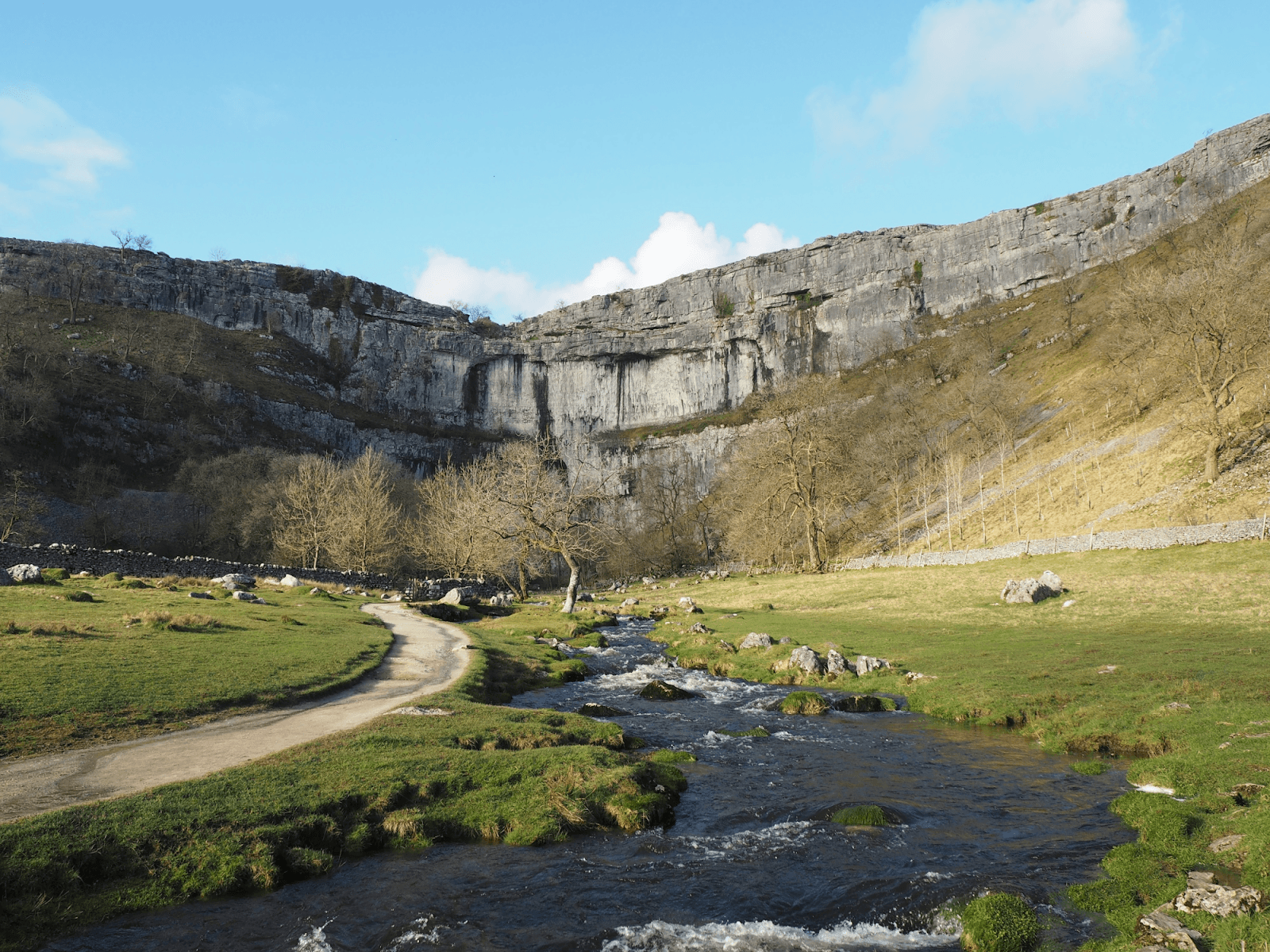 If you're looking to do some moderate walking in the Yorkshire Dales, check out this little gem. A circular route of 4 miles (6.4km) it takes you across the fellside, passing through beautiful upland farming landscapes before presenting you with the fabulous views of Malham Moor and Tarn.
Nearby holiday parks include; Littondale Country and Leisure Park, Long Ashes Park, Knight Stainforth Caravan & Camping Park, Langcliffe Caravan Park, Wood Nook Caravan Park, Gallaber Park and Eshton Road Caravan Park.
You can view a full map of the route here.
Aysgarth Falls – The Yorkshire Dales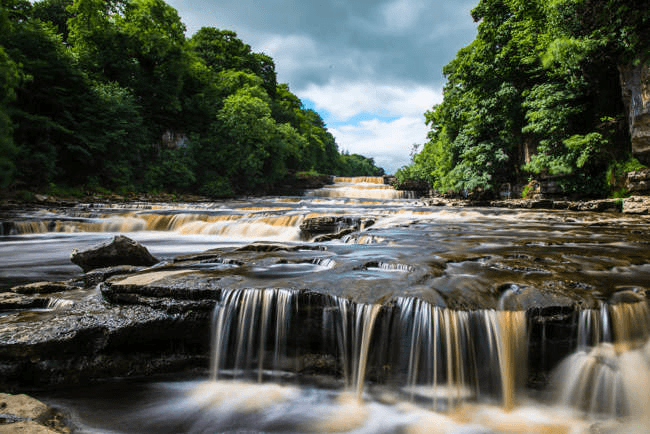 Arguably one of the most stunning sights the Yorkshire Dales has to offer, Aysgarth Falls in Wensleydale is an extremely popular spot for walkers and one you won't regret visiting. Follow in the footsteps of renowned painter, J.M.W. Turner, with the Turner trail - a 6 mile (9.6km) walk that takes in the beauty of the falls, Castle Bolton and numerous areas where Turner famously sketched.
Nearby holiday parks include; Westholme Estate, Chantry Country Retreat, Leyburn Caravan Park, Yorkshire Dales Country and Leisure Park and Honeycott Caravan Park.
Click on the link to find helpful details of the Turner trail.
Robin Hood's Bay – North York Moors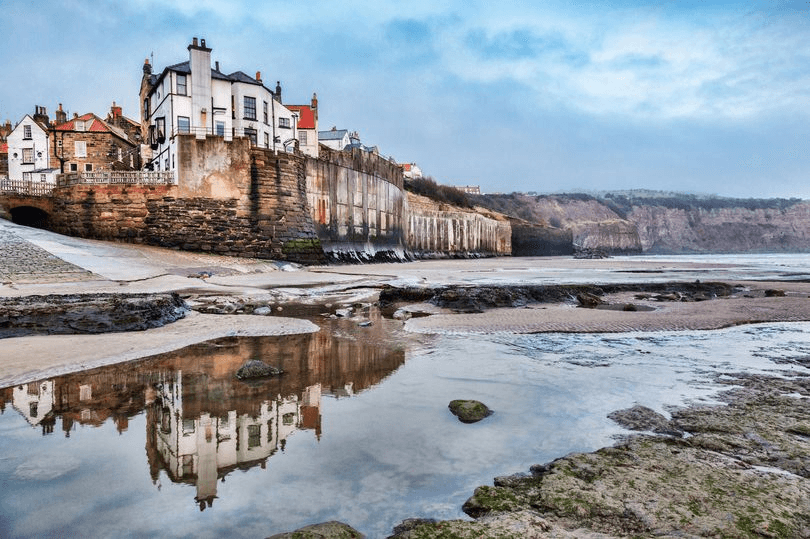 Robin Hood's Bay is a picturesque fishing village that's fantastic for all the family, including dogs. Sitting on the North York Moors Heritage Coast, you get a real sense of the area's seafaring history. You can enjoy a 6 mile (9.6km) coastal walk taking you through fields, villages and part of the famous Cleveland Way. After experiencing the magnificent views of the wild North Sea from the cliff tops, you can venture down to the beach at low tide to hunt for fossils and explore the rock pools for exciting finds.
Nearby holiday parks include; Middlewood Farm Holiday Park, Northcliffe & Seaview Holiday Parks, Rigg Farm Caravan Park, Flask Inn Holiday Home Park and Glen Esk Caravan Park.
For full details of the walk click here.
The Kilburn White Horse – North York Moors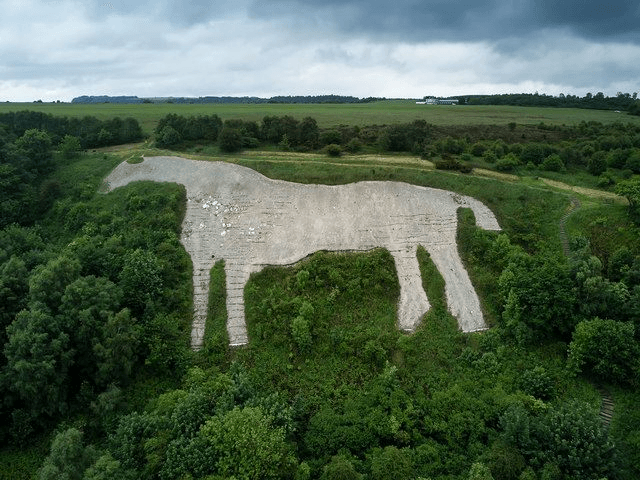 The iconic Kilburn White Horse, dramatically cut into the hillside of the North York Moors is arguably one of the most famous landmarks in England. This 3 mile (4.8Km) walk is the shortest on our list of favourites. During that time, you'll experience stunning views of the Moors before heading down to woodland paths beneath the cliffs and finally arriving at the horse itself. Writer James Herriot described it as one of the finest views in the country - we agree!
Nearby holiday parks include; Brook Farm Park, Sowerby Caravan Park, Thirkleby Hall Caravan Park, Hillside Caravan Park and Swaleside Holiday Park.
To view a full map of the route click here.
Rievaulx Abbey – North Yorkshire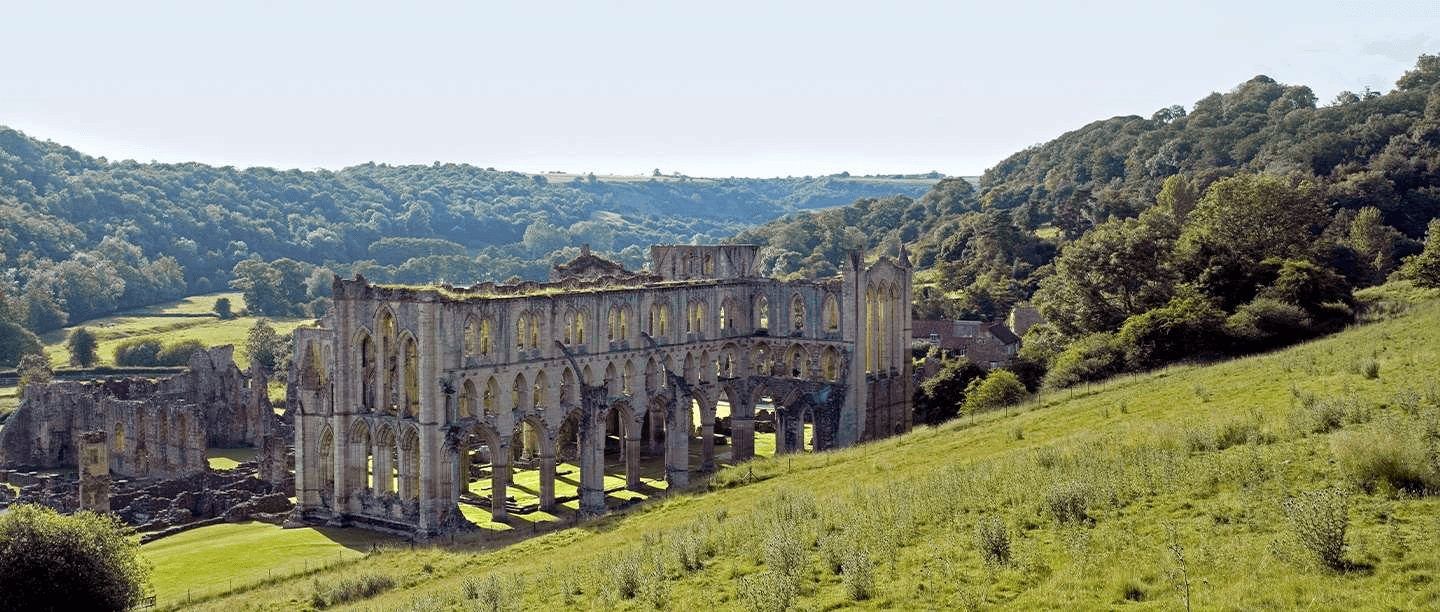 Located across the valley from the Kilburn White Horse is Rievaulx Abbey. A 12th century monastery made famous by Abbot Aelred. Rievaulx is located next to the River Rye in a secluded woodland spot, and at 6.5 miles (10.6km) is the longest walk on our list.
Starting off in the chocolate-box town of Hemsley you'll walk through the Duncombe Park Estate and pass the mediaeval Helmsley Castle before moving down towards the pretty River Rye and the monastery itself.
Nearby holiday parks include; Hillside Caravan Park, Sowerby Caravan Park, Cote Ghyll Caravan and Camping Park, Rosedale Abbey Caravan Park and Castle Howard Lakeside Holiday Park.
To view full details of the walk click here.
Final Thoughts
The combination of stunningly diverse landscapes across the moors, fields, and coastlines is enough to put a fresh smile on anyone's face. But when you add in the luxury, comfort and convenience of a nearby Willerby holiday home or lodge as your personal start and end point of any walk, you've got to admit there's a lot to be said for Yorkshire. Look forward to seeing you!