10 amazing places for a holiday home in the UK
11 March 2021
"Location, location, location," is the well-trodden adage, and for a good reason. When you've decided to buy a holiday home, the natural first question is ... where?
It's the place you're going to call your home away from home for years to come, so you need to choose it with great care. And doing the research could be a lot of fun if it means visiting every beautiful place with a holiday park around the UK.
The trouble is, it would take years. And we're betting you want to be in your new holiday home as soon as possible.
So, as a short cut to choosing your perfect location, here's our guide to the UK's ten most desirable holiday home locations — in no particular order as they say on Strictly Come Dancing.
What makes us experts? Simply this. At Willerby, we are the leading manufacturer of luxury holiday homes across the entire UK.
You'll find beautiful Willerby homes and lodges on holiday parks everywhere, from Sutherland's white sands to the coves of Cornwall, from westernmost Wales to The Wash.
1. Cornwall
Tintagel, Polperro, Polzeath...even the place names are different in Cornwall. Not so much a county as a separate Celtic nation with its own language and character.
Whatever your holiday preference, you'll find it here. From the wild emptiness of Bodmin Moor to lush arable acres and sinuous country lanes further west. Then there are the towering cliffs, hundreds of beaches, and a wealth of fishing villages along the peninsula's 422 miles of coastline.
Explore narrow cobbled streets winding down to historic harbours, such as Port Isaac, Mevagissey and Mousehole. Feel the wind in your hair on vast expanses of golden sand with strolling surfers from Praa Sands to Newquay. Sense the aura of Arthurian Legend at Tintagel Castle and see nature in all its profusion at the Eden Project.
But pride of place, in our opinion, goes to Cornwall's wealth of holiday parks. With locations ranging from Penzance in the far west to Bude, close to the Devon border, find your perfect Cornish paradise here.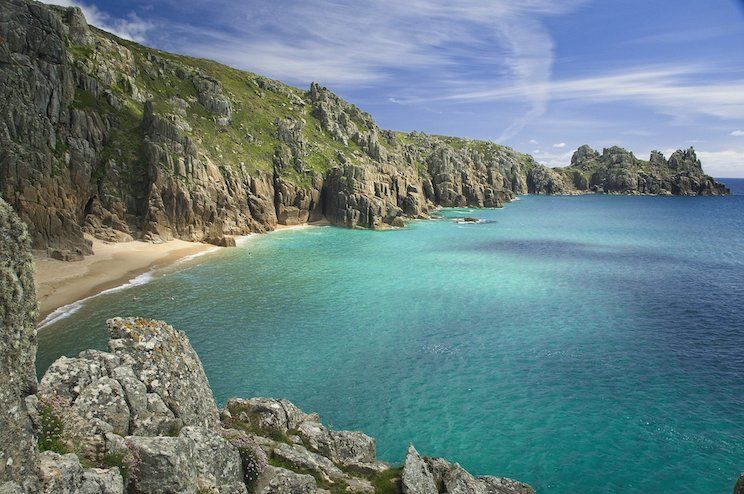 2. Devon
How can one county hold so much variety? Devon is home to The English Riviera, the historic cities of Exeter and Plymouth, contrasting northern and southern coastlines, and two vast tracts of mysterious moorland. It's also synonymous with clotted cream teas and claims to be where the Cornish pasty was invented. No wonder it rhymes with Heaven!
You'll find Woolacombe, Westward Ho! and the dizzyingly steep cobbled streets of Clovelly in the north. Head further south for the spectacular Jurassic Coast world heritage site. Scenic seaside towns stretch from Sidmouth and Dartmouth to Salcombe and Beer. Inland you can lose yourself along winding country lanes, then channel your inner Sherlock by visiting a Hound of the Baskervilles-themed bar in Ashburton on the edge of Dartmoor.
Devon is officially the UK's second favourite holiday destination (after Dorset), so naturally, it has a wealth of holiday parks to choose from. Start exploring here.
3. Dorset
Dorset was already one of the UK's most popular spots for visitors. Then Broadchurch happened. The hit TV series made the Dorset section of the 185-million-year-old Jurassic Coast world heritage site even more famous. But there's so much more to see here.
The South Dorset Ridgeway, an ancient ceremonial landscape, is considered as significant as Stonehenge by archaeologists. It's a literary landscape too. Lyme Regis is the setting for The French Lieutenant's Woman and Jane Austen's Persuasion, while much of Hardy's Wessex is inspired by Dorset villages.
See the club-wielding giant carved into the chalk hill at Cerne Abbas, dawdle near Durdle Door, and explore the romantic ruins of Corfe Castle, near Swanage. In the east, near Poole and Bournemouth, you can also get a glimpse into the lives of the rich and famous. Sandbanks is where you'll find some of the most expensive houses in England.
Because Dorset is such a magnet for visitors, its many holiday parks fill up fast. Check out the choice here.
4. The Lake District
Wordsworth wandered lonely as a cloud on the shores of Ullswater, but you're less likely to be alone in the Lakes nowadays. More than 19 million visitors came to the National Park in 2018.
Nevertheless, there's still plenty of peace, quiet and awe-inspiring beauty to be found here. The main towns of Keswick, Windermere, Ambleside, and Bowness are busy but not overcrowded, with a wealth of pubs, restaurants and visitor attractions, such as Beatrix Potter World and the Derwent Pencil Museum.
It's a place of extremes. Wastwater is England's deepest lake, Windermere its longest, and Scafell Pike the highest mountain, home to the Three Peaks Challenge.
How many lakes are there in the Lake District? Just one, Bassenthwaite Lake. The others are meres, waters, and tarns. Thanks to the same Viking heritage, the Cumbrian mountains are known as fells and every hill is a howe.
The place is just as remarkable for the spectacular glacial valleys, stone-built villages, and a much-neglected coast rich in wildlife. St Bees is famous as the starting point for Alfred Wainwright's coast to coast walk.
Watch birds of prey swooping over Muncaster Castle, or take in the Ravenglass and Eskdale Steam Railway, if you're a Harry Potter fan.
Ready to make the Lakes your second home? Find your perfect park here.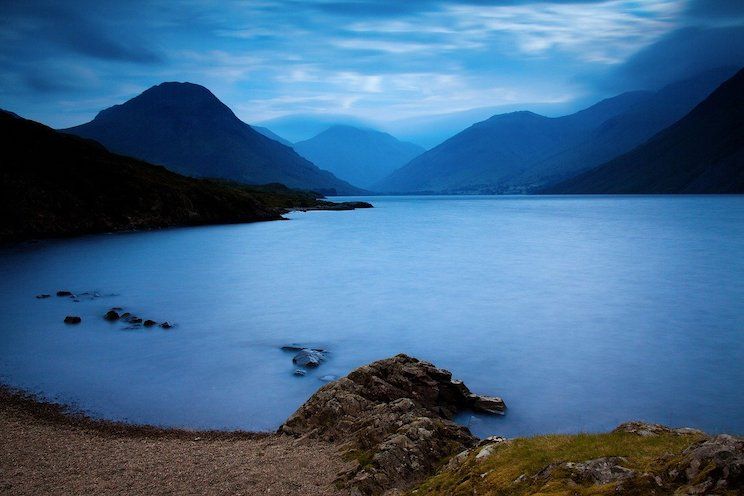 5. Yorkshire
OK, we're biased. The East Riding of Yorkshire is where we live and work at Willerby. But lots of more objective judges also consider "God's Own County" to be something special. A 2018 survey showed that the North Yorkshire coast attracted more British holidaymakers than any other part of the country outside London.
With a holiday home here, you'll never run out of places to explore. From the wuthering heights of Bronte country to Dracula-haunted Whitby, gateway to the "fossil coast", with its ruined Abbey looming over the harbour. And not forgetting Wensleydale, of crumbly cheese and James Herriot fame.
Staithes' steep cobbled streets make it perhaps the country's most breathtaking seaside village, with steep, narrow streets winding down past 18th-century cottages to the spectacular fishing harbour. Stride over Ilkley Moor (baht 'at if you prefer), sample the delights of Betty's Tea Rooms in Harrogate, explore medieval alleys and the spectacular Minster in York.
Ready to see all this natural beauty up close? Use our search tool to explore the holiday park choice in Yorkshire and The Humber.
6. East Anglia
The East Anglian coast stretches south from the vast bay and multi-river estuary of The Wash, a site of special scientific interest and bird watcher's paradise. It takes in two Areas of Outstanding Natural Beauty, the Norfolk Coast and Suffolk Coast and Heaths.
Inland there are The Broads, our newest National Park, with 125 miles of waterways and not a single lock. With its magnificent cathedral, cobbled medieval alleys, and trendy shops, Historic Norwich was once England's second city. Great Yarmouth and Cromer are two of our most popular seaside resorts. Ely and Bury St Edmunds are ancient cities with their own cathedrals, and the towering gothic chapel of King's College is just one of the unmissable sights of Cambridge, best viewed from a punt on the River Cam.
Suffolk has a distinctive unspoiled character, with the arty atmosphere of Aldeburgh and stunning coastal scenery around Southwold and Walberswick. Approach the Suffolk-Essex border and you'll find yourself amid the serene and strangely familiar landscapes of Constable country.
Are you tempted to angle for an East Anglian holiday home? Explore the wealth of options here.
7. Scotland
If dramatic scenery, salmon fishing in fast-flowing rivers, and whisky tasting appeal to you, there's only one question: which part of Scotland will you choose for your holiday home location?
Will it be the towering peaks and majestic lochs of the Highlands around Skye, Mull and Jura? Or the less famous but equally stunning lands further south?
Dumfries, Galloway, and the borders have staggering beauties to explore, from vast sandy beaches and mysterious castles to possible sightings of osprey, peregrine falcon, and red squirrel. Edinburgh is the UK's second most visited city after London, and just across the Forth Bridge, you'll find the Kingdom of Fife, with its wealth of colourful fishing villages, gorgeous beaches, and St Andrews, the home of golf.
Keen to explore Scotland? Start by finding its choicest holiday parks here.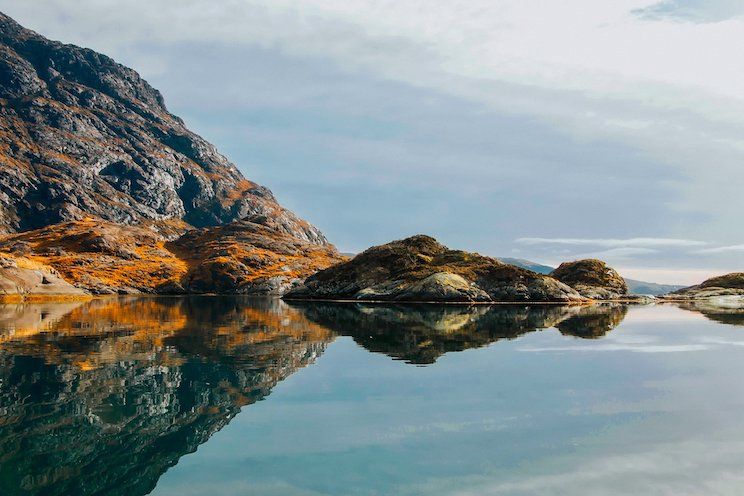 8. Wales
Where to start with Wales? The mountains of Snowdonia and the cliffs of the Pembrokeshire coast garner lots of headlines, but the Principality's varied attractions range from the Italianate architecture of Portmeirion to the Edward I's "iron ring" of medieval castles at Caernarvon, Conwy and Harlech.
The North Wales coast features a wealth of seaside resorts, including elegant Llandudno, complete with its own mountain, Great Orme. Then there's the mysterious druid-haunted "Mona's Isle" of Anglesey and the water sports paradise of Abersoch on the Lleyn Peninsula.
Further south, there are the broad beaches, brightly coloured fishing villages, and Cardigan Bay's historic small towns, from Aberystwyth through Aberaeron and New Quay to Ceredigion. Inland, you'll love exploring the Brecon Beacons National Park with its wealth of waterfalls. In the south, highlights include Laugharne (the inspiration for Dylan Thomas's Under Milk Wood), Gavin and Stacey's Barry Island, and the beautiful Glamorgan Heritage Coast.
Are you feeling the pull of a holiday home in Wales? You'll find its choicest holiday parks here.
9. The Cotswolds
Covering 800 square miles and five counties in the heart of rural England, The Cotswolds are famous for rolling hills, characterful market towns, and honeyed stone villages.
Just listing the names is like reading a poem, from Stowe on the Wold and Moreton in the Marsh to Adelstrop and Minchinhampton.
With a holiday home in The Cotswolds, Gloucester and Oxford's historic cities are within easy reach. Cheltenham, Cirencester, and Chipping Campden are also nearby, as is Blenheim Palace's magnificence at Woodstock.
There are more than 3,000 miles of footpath and bridleway to explore here, with ancient woodlands, wildflower meadows, and 4,000 miles of historic Cotswold stone walls.
Use our simple search tool to find your perfect holiday park in and around The Cotswolds here.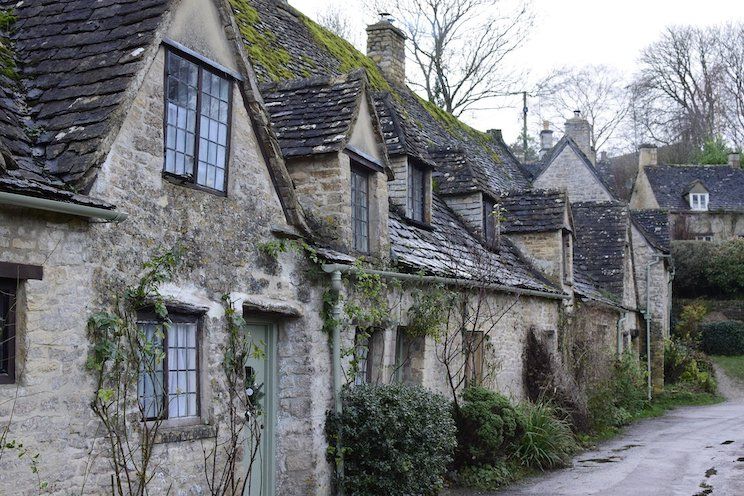 10. Northern Ireland
If you enjoy broad sandy beaches mixed with cliffs, caves, and a backdrop of misty mountains, Northern Ireland is the place for you. If you fell in love with the valleys and waterfalls you saw on Game of Thrones, so much the better.
Along the spectacular Antrim coast, you'll find the legendary Giant's Causeway, a UNESCO World Heritage Site with naturally created hexagonal columns of basalt, and the clifftop ruins of Dunluce Castle.
In vibrant Belfast, the newest landmark is the Titanic museum, a superb visitor attraction on the dock where the doomed liner was built. To the south of the city, you are back in unspoiled countryside. You can marvel at the Mountains of Mourne and spot terns, seals, porpoises, shearwaters, and otters around Strangford Lough.
Want to know more about Northern Ireland and its varied selection of holiday parks? Start here.
OK, I've decided on a location. What happens next?
The next step is to set the purchasing process in motion. At Willerby, we only sell holiday homes through selected holiday parks and dealers, so they are the people to speak to. And the good news is you'll find them very helpful and full of great advice about everything from finance to your choice of hot tub. Check out our guide to the questions you need to ask first, and you're well on your way to owning a holiday home in your favourite part of the world.