The Ultimate Guide to Enjoying Great Food by The Sea
28 April 2021
What could be more enjoyable than a barbecue on a beautiful day? And where better to do your grilling than at the ocean's edge, on a favourite beach near your holiday home?
Whether you're planning a leisurely lunchtime affair or a session that stretches long into the endless summer evening, the secret of sizzling success is simple: be prepared.
Holiday home owners are often keen BBQers too. Both groups share a love of outdoor living. If there's one thing we know for sure about Willerby owners, it's this: they are people with an eye for excellence, sticklers for doing things properly. So here's our ultimate guide to ensuring that your next beach barbecue is Willerby quality.
Find a BBQ-friendly Beach
Some beaches encourage barbecuing with hardly any restrictions. Others allow it under very strict conditions. Many just say no, always for excellent reasons.
If we listed all the varying rules from Scotland to Cornwall, Northern Ireland to East Anglia, this article would be longer than a Harry Potter novel, and a lot less fun to read. So let's just be clear about the first rule of beach BBQ success: check the beach rules before you plan anything!
Here are just a few examples to illustrate how much regulations differ between local authorities:
Cornwall permits portable charcoal and disposable barbecues, but gas grills are not allowed on their beaches.
Bournemouth states that barbecues are only permitted on beaches after 6 pm, allows gas or charcoal and insists that you only use areas close to the cinder bins provided.
Brighton and Hove forbids BBQs between Brighton's two piers and also has an "only after 6 pm" rule.
That's just a snapshot of southern England, but you'll find equally divergent policies everywhere in the UK. Our clear advice is to always Google the beach you're fancying first, or call the local council for advice — and of course stick strictly to the rules once you've discovered them. Barbecue responsibly as well as deliciously.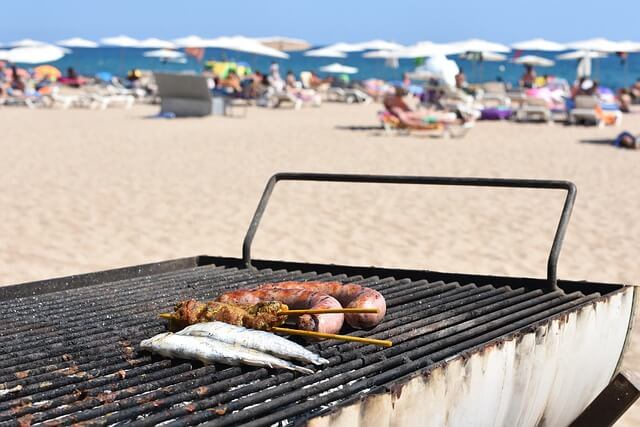 Have the Right BBQ, and Bring Everything You Need
Did we mention preparation? Well, we're mentioning it again, because it's the key to enjoying a problem-free barbie. Start by investing in a good quality reusable and portable barbecue, rather than relying on disposable ones. And be sure to take all the right kit with you. Here's a "hardware" checklist so you know what to bring to a BBQ.
Enough charcoal
A lighter or matches and charcoal lighting fluid
A meat thermometer to double-check that everything's cooked
Picnic rugs or groundsheets
Blankets and fleeces in case things turn chilly
Plentiful picnic plates, cups and glasses
Kitchen roll
Hand wipes
Cooking utensils, including tongs for turning over and removing cooked items
Scissors and a sharp knife
Cutlery
Cooking foil
High SPF sun cream
Lots of bin bags
A bucket for cooling the BBQ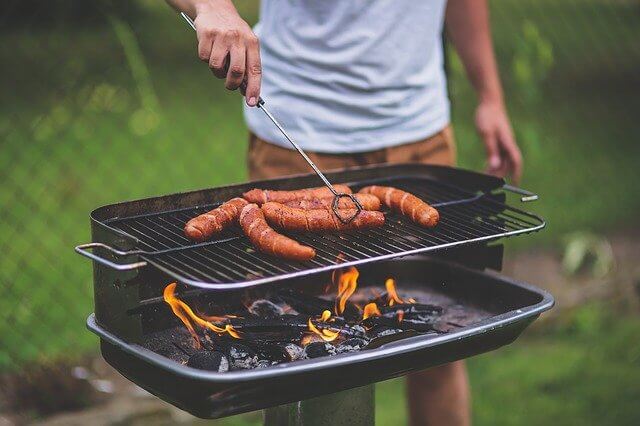 Take ready-to-grill food along
Don't poison your guests is another important BBQing rule. That means ensuring that the food is fully cooked before serving it up, which can only be achieved by prepping, chopping and, in some cases, pre-cooking, in the comfort of your holiday home kitchen.
Do your marinating in advance, partly to save yourself a messy job at the beach, but mainly to let maximum flavour soak in
Cut everything up ready to just pop on the grill
Partially pre-cook foods that need a lot of cooking, such as chicken breasts, then you can just finish them off on the barbecue, so the hungry hordes don't have to wait too long
Skewer meat, fish or vegetables in advance if you're keen on kebabs
Prepare side dishes and salads in advance — sealable boxes and jars are your friend
Take small, carefully sealed containers of sauces, dressings and dips to avoid waste
Use cool bags or ice bags to keep food fresh and drinks chilled
Have plenty of water on hand, as well as booze and soft drinks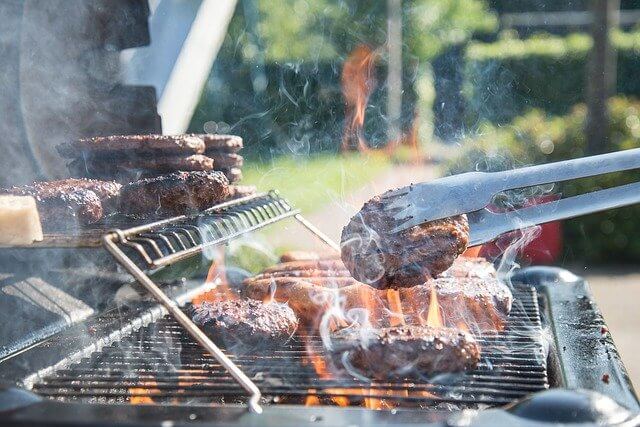 Position your grill thoughtfully
Don't just plonk the BBQ where you happen to be standing. Do a thorough recce and give some thought to its location. Things to bear in mind include:
Be a safe distance from grass or bushes that might catch fire
Settle on a flat, stable, non-sloping spot
Use bricks or stones to keep your equipment rock solid and protect the ground
If your BBQ is on or close to the sand, prop it on something solid or place foil underneath, because sand absorbs heat and can reach dangerous temperatures
Protect your BBQ from gusts with a wind-break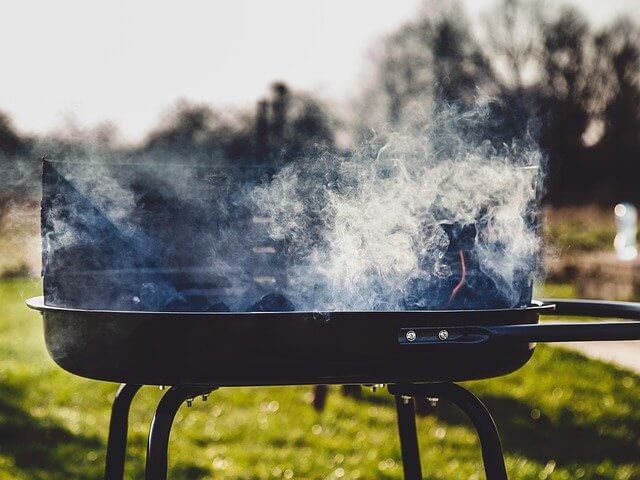 Think beyond basic bangers and burgers
New and surprising flavours keep barbecues interesting and varied, especially if you're having them regularly. Home-made burgers can be tastier than store-bought for example (here's a great recipe to get you started). And why not make the most of the small shops in your holiday location?
If you're near a beach, you're bound to be close to a source of freshly caught, ocean-fresh fish and seafood, and they'll be happy to scale, skin and fillet it for you. Speciality sausages and burgers are readily available in supermarkets, but even better from local suppliers. Small craft bakeries are a safer bet than the big chains for tasty buns, exotic breads and cakes for afters. Be sure to sample the regional beers and ciders as well.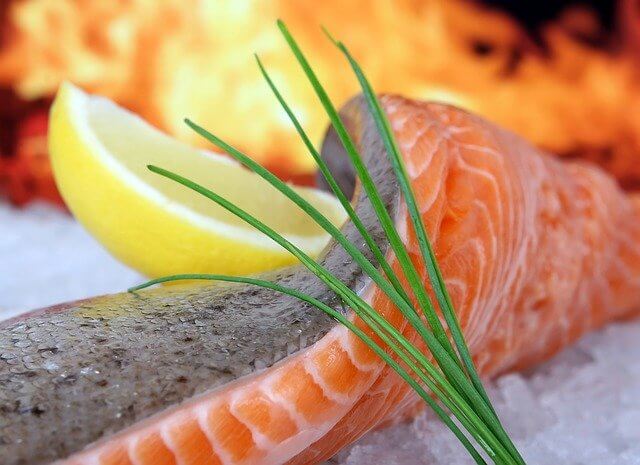 Don't forget the veggies
BBQs are traditionally all about the meat, but times are changing. If you're cooking for a largish number of people these days, expect at least one vegan, vegetarian or pescatarian. That's why a variety of treats is essential, including veggie options. Throw some vegetable skewers, marinated tofu, halloumi or meat-free bangers and burgers on the BBQ to keep everyone happy.
And speaking of picky eaters...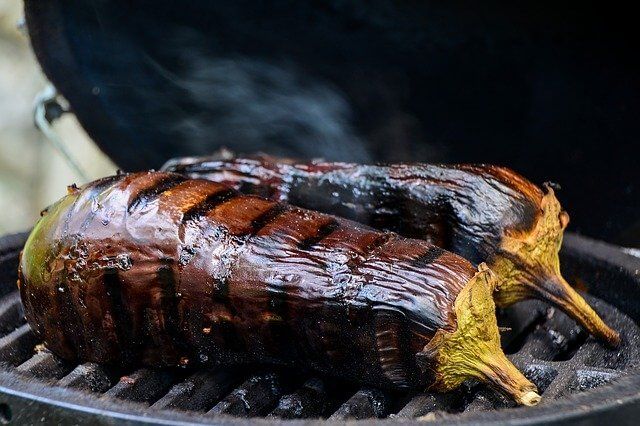 Cater for the little ones
Small children may eat the steaks, sausages and burgers from the BBQ, but then again they may not. That's why, if kids are present, it's wise to have some child-friendly options handy.
Fish fingers or a pasta dish you can warm-up on the grill for example.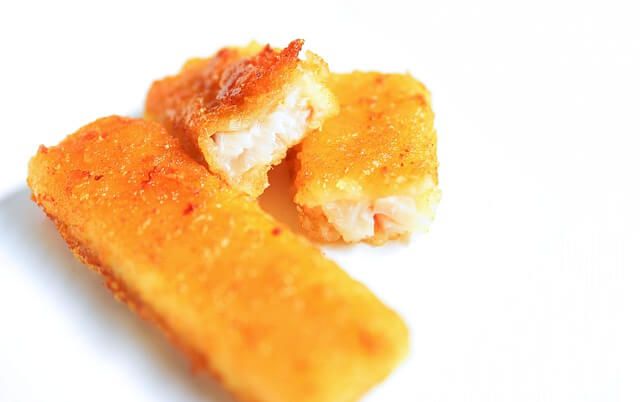 A bevvy of beverage ideas
You probably won't need advice about providing a mix of beers, lagers, ciders, wines and alcopops for your BBQ. Everyone has their favourite tipples. But choosing non-boring non-alcoholic options can be more challenging.
So why not make your own smoothies? They'll go down a storm with youngsters and people who aren't drinking on the day. Here's our own selection of smoothie recipes for inspiration.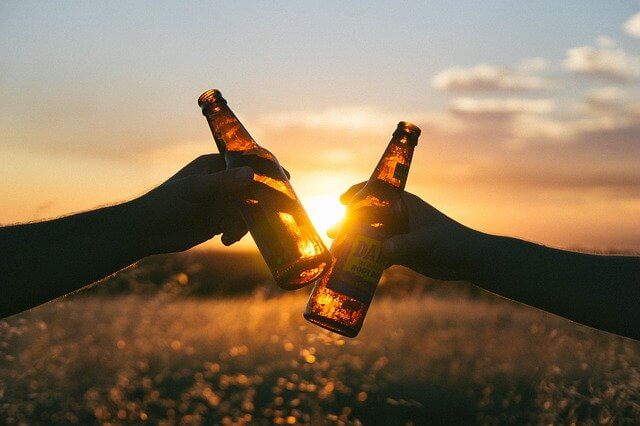 Let the grill heat up at its own pace
Any experienced outdoor chef will tell you that you can't hurry your barbie. It's essential to wait for the coals to turn grey with no flames before cooking anything. Better to delay for a few extra minutes than end up with food that's burnt on the outside, raw on the inside. That satisfying sizzle when meat juices fall onto coals at the perfect temperature is well worth the wait.
During cooking, be sure to turn everything over at least twice, so it cooks through and can caramelise on both sides. And always let meat rest before serving to retain the flavoursome juices.

Entertain them as well as feed them
A big barbecue with lots of guests is basically an outdoor party, so entertainment is essential (especially while everyone's impatient for the food to be ready). Some quiet sounds are OK, but loud music may not be practical or permitted if you're on a crowded beach.
Games are a great alternative. Why not pack a football, cricket bats, balls and stumps or a volleyball and net? A frisbee will also keep every man, woman, child and dog skipping around. Or why not tempt your guests into the surf with bodyboards or paddleboards?
Afterwards, don't leave a trace behind
Another secret of a successful beach barbecue is ensuring that no one knows you were there. Leaving litter behind is an obvious no-no, but there are lots more essential things to do before leaving the beach.
Close any vents in the barbecue to speed up cooling
Pour water over the coals to put them out completely
Put the cooled ashes in a cinder bin if provided
Take them away if not
Natural charcoal or wood ash can be dug into your garden as a potassium-rich fertiliser, but please remember that shop-bought coals are not suitable, because they contain chemicals to make them easy to light
Tidy up every scrap of rubbish and take it with you in bin bags — especially if the beach bins are full, which is likely towards the end of each day
Take other people's rubbish away as well, if they've been less considerate than you — leave the area as you'd hope to find it
Take bottles, cans and paper away for recycling
Feeling peckish for a BBQ now? Perhaps we've also made you hungry for a holiday home you can use as the perfect base for your future beach barbecues. If so, there's an easy way to find out more. Get the full, mouth-watering Willerby facts here.