The Best Way To Renovate Your Static Caravan Interior
27 October 2022
So you've got a static caravan, and it needs a bit of a refresh. Maybe you've had a Willerby holiday home for a few years (are you a member of the Owners Club?) or maybe you've just invested in one second hand (in which case welcome to the gang).
There are plenty of ways you can reinvigorate your holiday home, from simple tweaks and changes to major overhauls. Whatever you choose to do, seeing the results can be really exciting - but deciding to take the plunge can also be daunting. That's why we've come up with a handy list of tips and tricks to keep your caravan looking fantastic and functioning brilliantly for your long term enjoyment.
If there's something specific you want to improve then you can jump straight to the info you want in the list below. Otherwise you'll find plenty of inspiration in the article.
Getting Started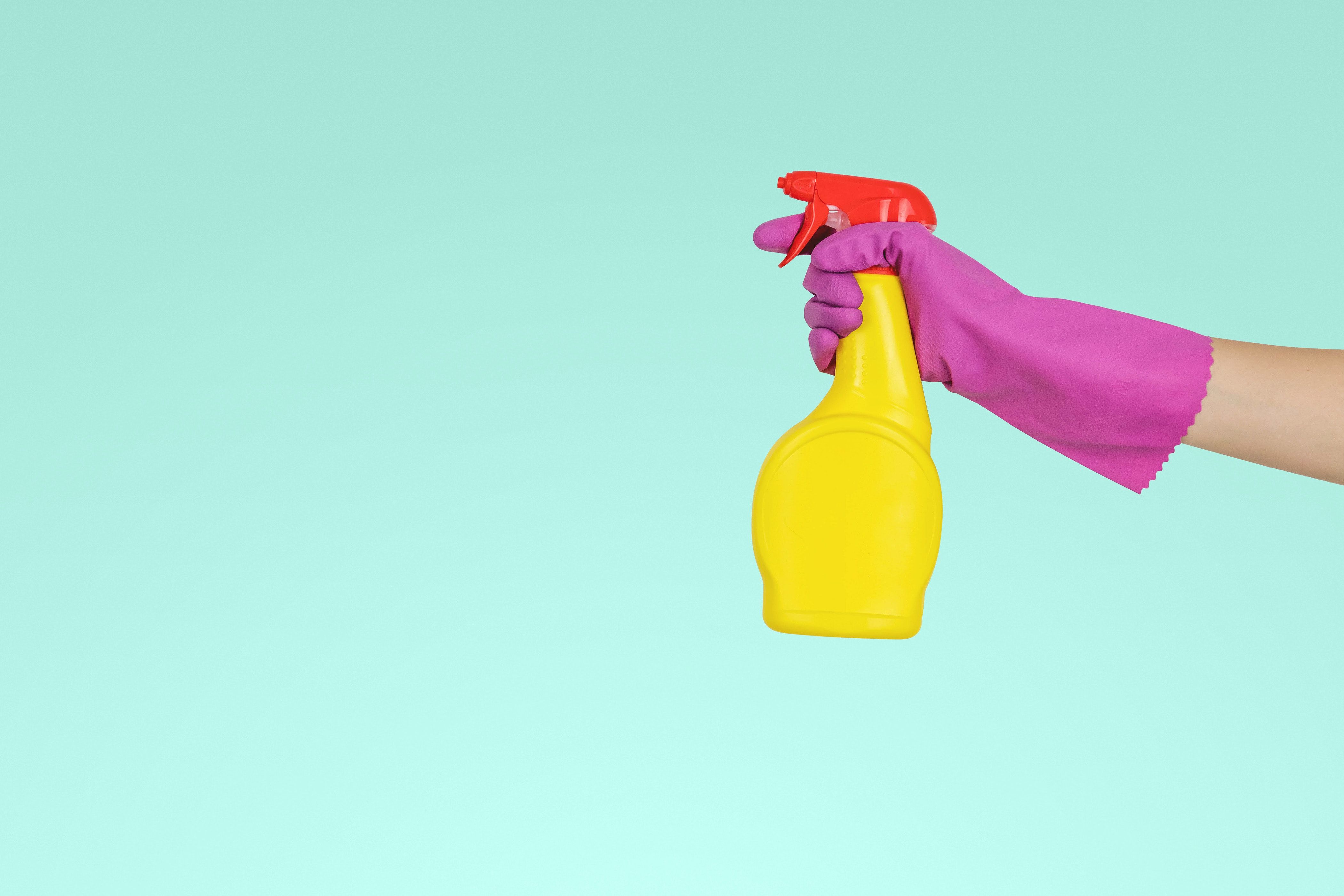 The first step to sprucing up the interior of your caravan should always be a really good spring clean - even if it's not spring. There is some great information on cleaning your holiday home in your Willerby Owners' Handbook, and if you don't feel up to doing this yourself, there are plenty of companies that specialise in deep-cleaning, and will come out to you.
Pair a good clean with a proper declutter you'll be amazed at how different your caravan feels already. It will also help to give you a blank canvas for a more in-depth renovation, and help you to see what you need to focus on.
The key to a good decluttering is to be ruthless! Ask yourself honestly if you really need those old magazines, or quite so many cups and mugs (it can sometimes feel like they multiply in the cupboards when you're not looking). A good rule of thumb is that if you've not used something in a year then you definitely don't need it, and if you haven't used it in six months then you probably don't need it.
Once you've powered through the declutter, and your caravan is spotlessly clean, the next step is to make sure you have appropriate storage for everything you've decided to keep. This might be as simple as making sure that everything fits in the cupboards and drawers. It might also mean you need to invest in some new storage solutions, especially if you have lots of possessions to store.
Storage Solutions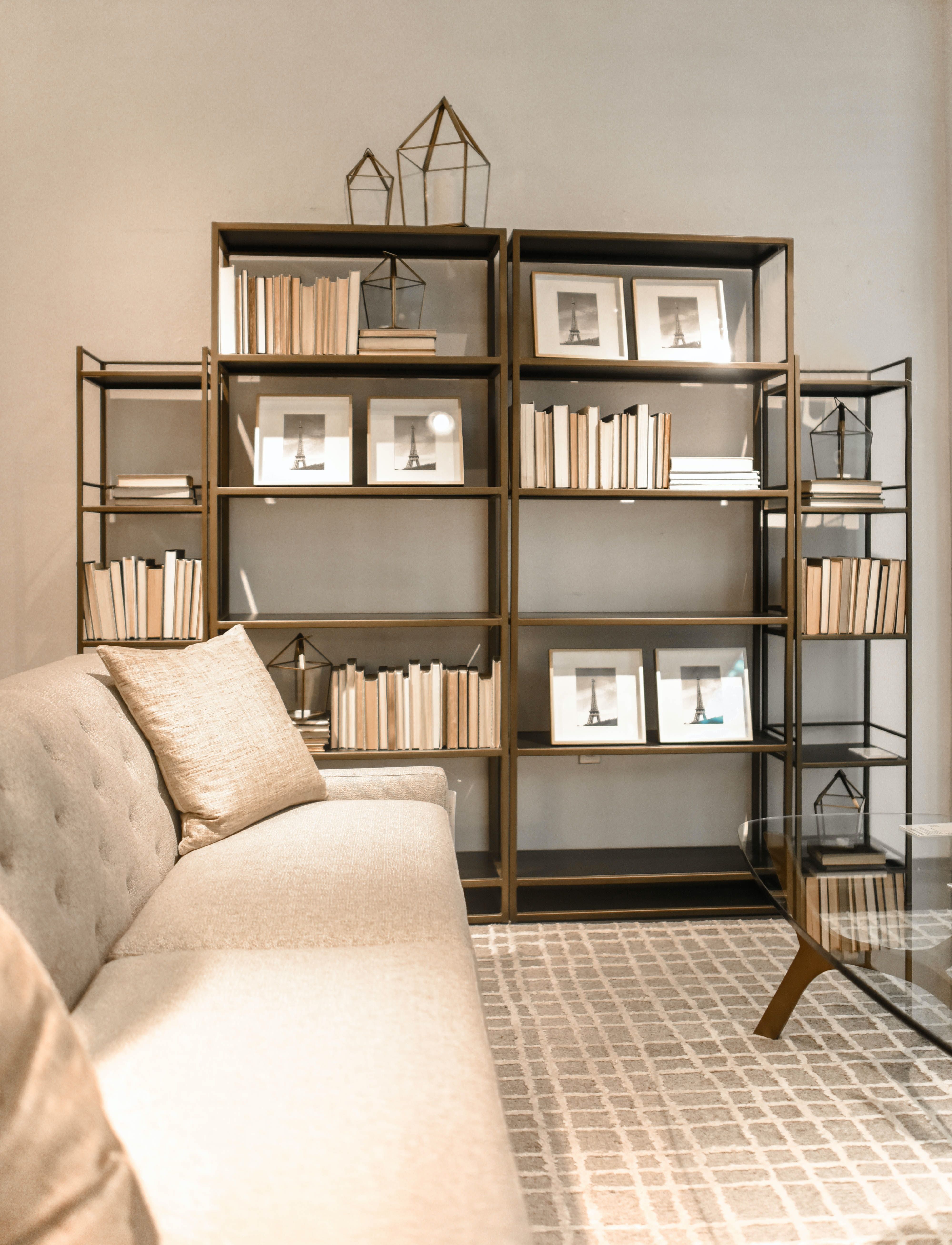 Adding more shelves and cupboards can be a great way to add more storage space, but have you considered the unique problems you might encounter working in your caravan? The walls are much thinner and lighter than those in your house, so you can't just pop in a wall plug and screw like you would at home.
If you're not sure what you're doing, we'd always recommend getting a professional to fit things in your caravan. But if you're confident, here are a few things to consider.
The easiest way to fix a shelf in your caravan is to use a heavy duty adhesive. This is by far the safest way to attach things to the walls in your caravan. If you decide to fix a shelf using adhesive, you'll need to make sure you clean the wall where you're attaching it well. We'd also recommend that you don't put anything too heavy on the shelf!
We wouldn't recommend using screws to fix shelves at all. Caravan walls are thin, and if you don't hit part of the timber structure inside the wall then there's a real risk of whatever you're attaching pulling out of the wall and doing some pretty serious damage.
Bear in mind too that your caravan might not quite be level - so using a spirit level to get things perfect might result in things being just a little bit off. There's no easy way around this. You might be able to line things up with existing fittings, or do things by eye - but it can be very tricky to get things perfect.
Our favourite way to add more storage to your static caravan is to use non-permanent fixings, and get creative! So if you need a new shelf in the bathroom, look for something that attaches with suction cups. Over-the-door storage is a brilliant way to maximise your space too. There's lots of options, from shoe holders to multi-purpose mesh shelves, so there's bound to be something to suit your needs. And of course if you have the space, freestanding shelves or other storage (we're a big fan of storage trolleys that can fit in a whole range of spaces!) that just sit on the floor are an easy win.
Painting and Decorating
You wouldn't think twice about redecorating your house - so why not do the same for your caravan? It's actually pretty straightforward, but there are a few things to be aware of.
Painting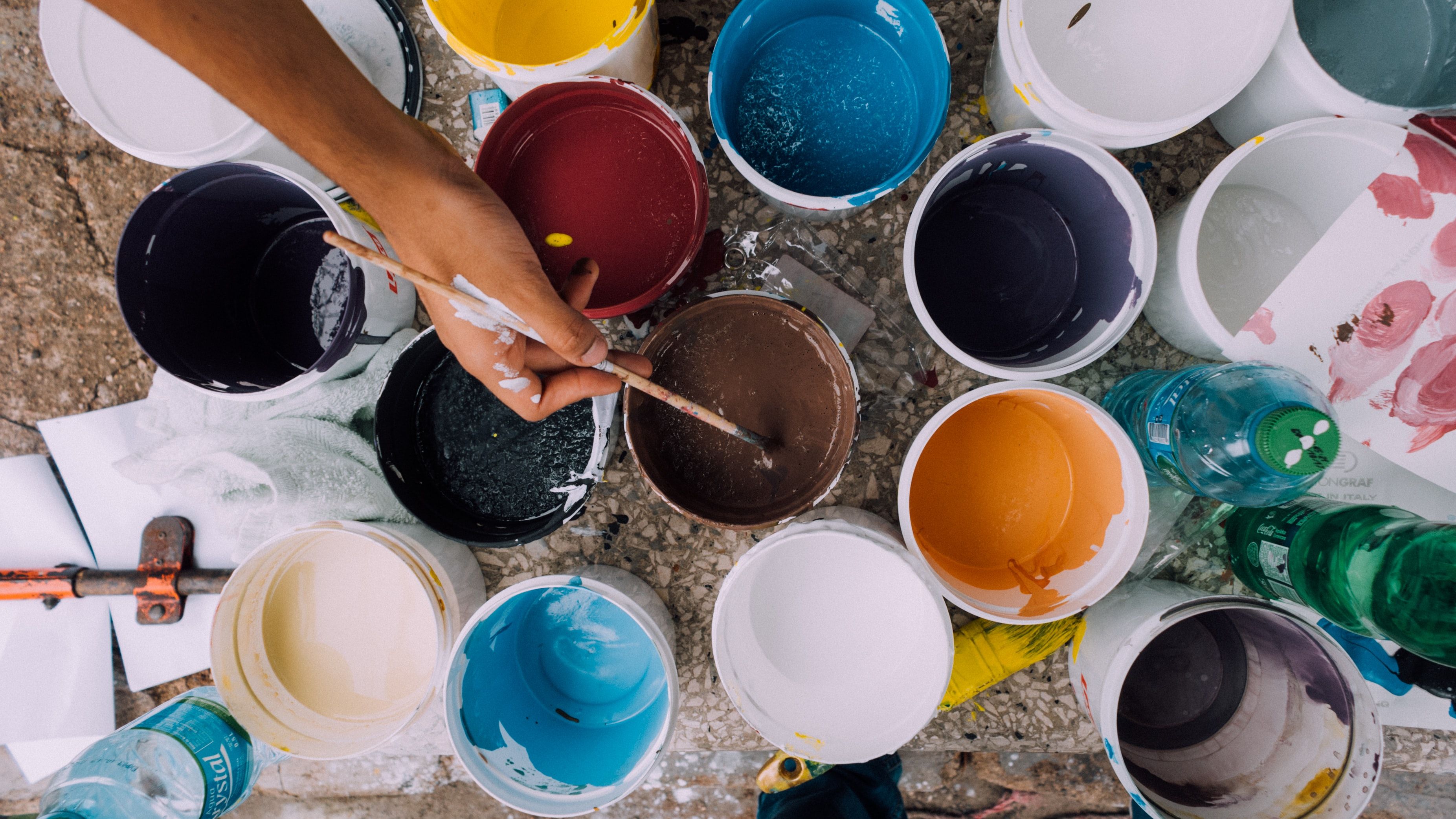 When you paint the walls at home, chances are you're painting onto plasterboard. Static caravan walls are a little bit different. The materials and construction techniques used will depend on when your caravan was made, and by whom. If you're not sure, it's always best to check with the manufacturer.
Most modern static caravans are likely to have internal walls made of either hardboard or plywood. Willerby models will have a wallpaper finish. This will behave and react differently with paint to plasterboard walls in a house, so it's important to take it into account when buying undercoat and topcoats. If you're not sure what you need, a local specialist should be able to help.
Give your walls a good clean (just a gentle wipe down should do it) then you can start painting. You'll need a primer designed for wallpaper, then you should be fine to use any regular emulsion. You won't need to sand the walls like you might at home, as the specialised primer will adhere to the wallpaper as is. Sanding will just make a mess and could cause some serious damage to the wallboard! If you're not sure how the paint will work, or even what colour you want, you can always paint a small square somewhere out of the way and see what happens.
Wallpaper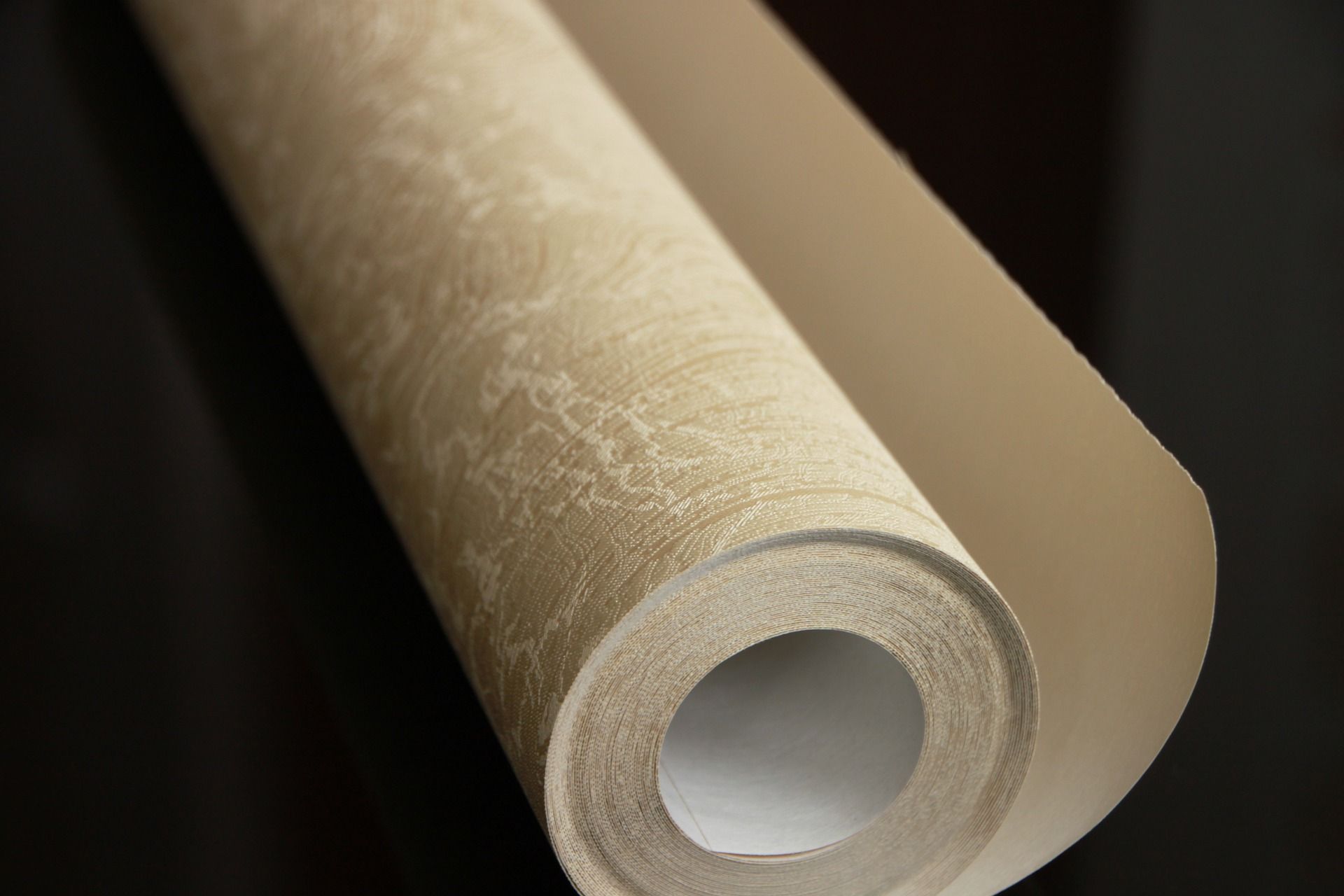 If wallpaper is more your thing then there's less to worry about. If you're papering you will need to apply it on top of the original wallpaper, be sure not to remove it - you're likely to damage the walls. It's worth giving the walls a good clean to get rid of any grease though - you'd be surprised what can build up over time. Remember that you'll probably be working in a much smaller space, with more awkward things to cut around - you'll want to make sure your knife is sharp!
Finishing Touches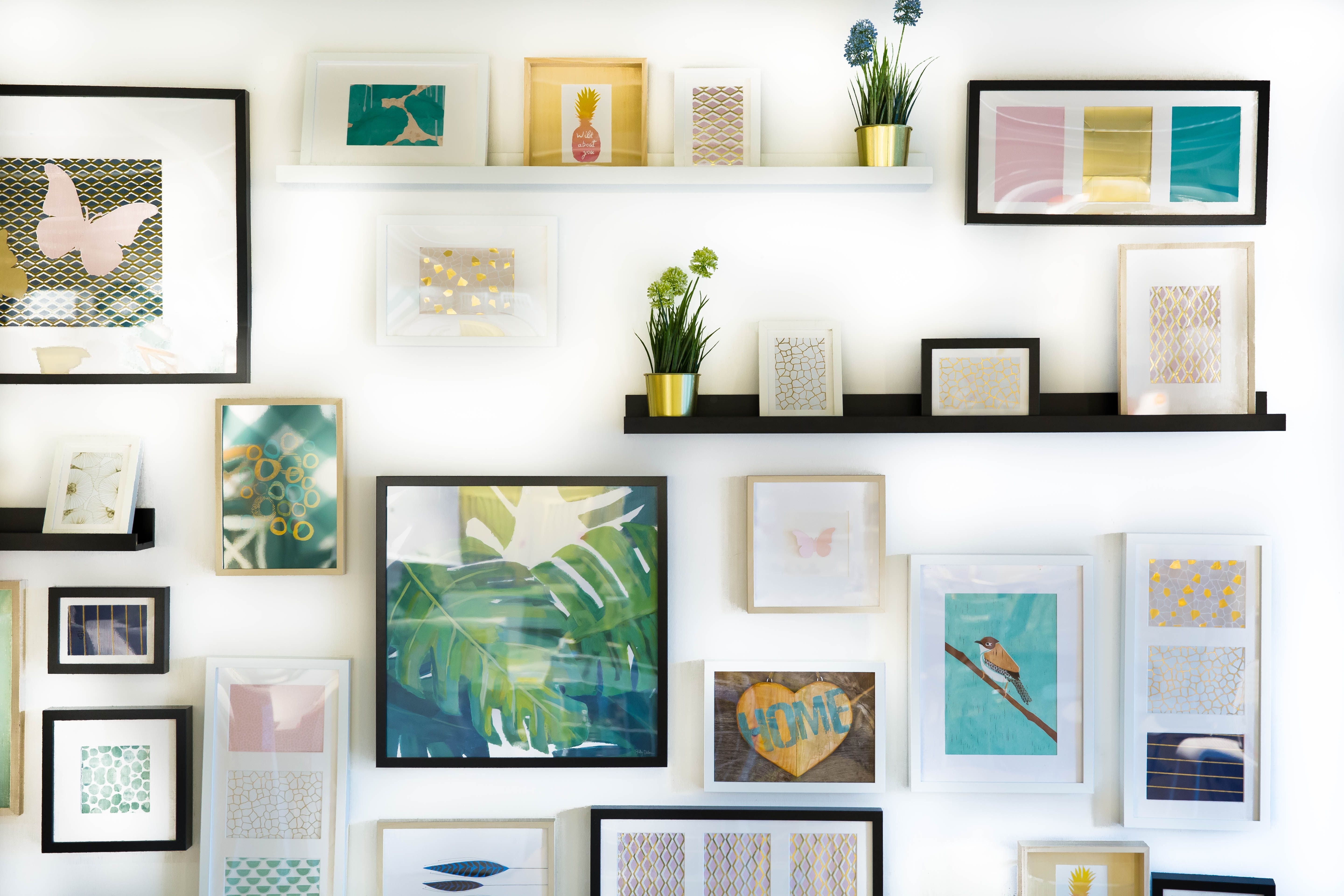 Rather than redecorating the whole caravan, why not add some carefully planned splashes of colour? If the paint quality is ok but you're bored of the colour, adding a feature colour or wallpaper on one wall can be enough to make it feel like a whole new space.
You could even just add some artwork or photographs to the wall. If you've had your caravan for a while, what better way to remember all the wonderful times you've had there than by framing some photographs? It's one of the easiest ways to make your caravan feel fresh. There's no need to mess around with screws or picture hooks, and we definitely wouldn't recommend nails - you can just use hook and loop tape strips.
Carpets and Flooring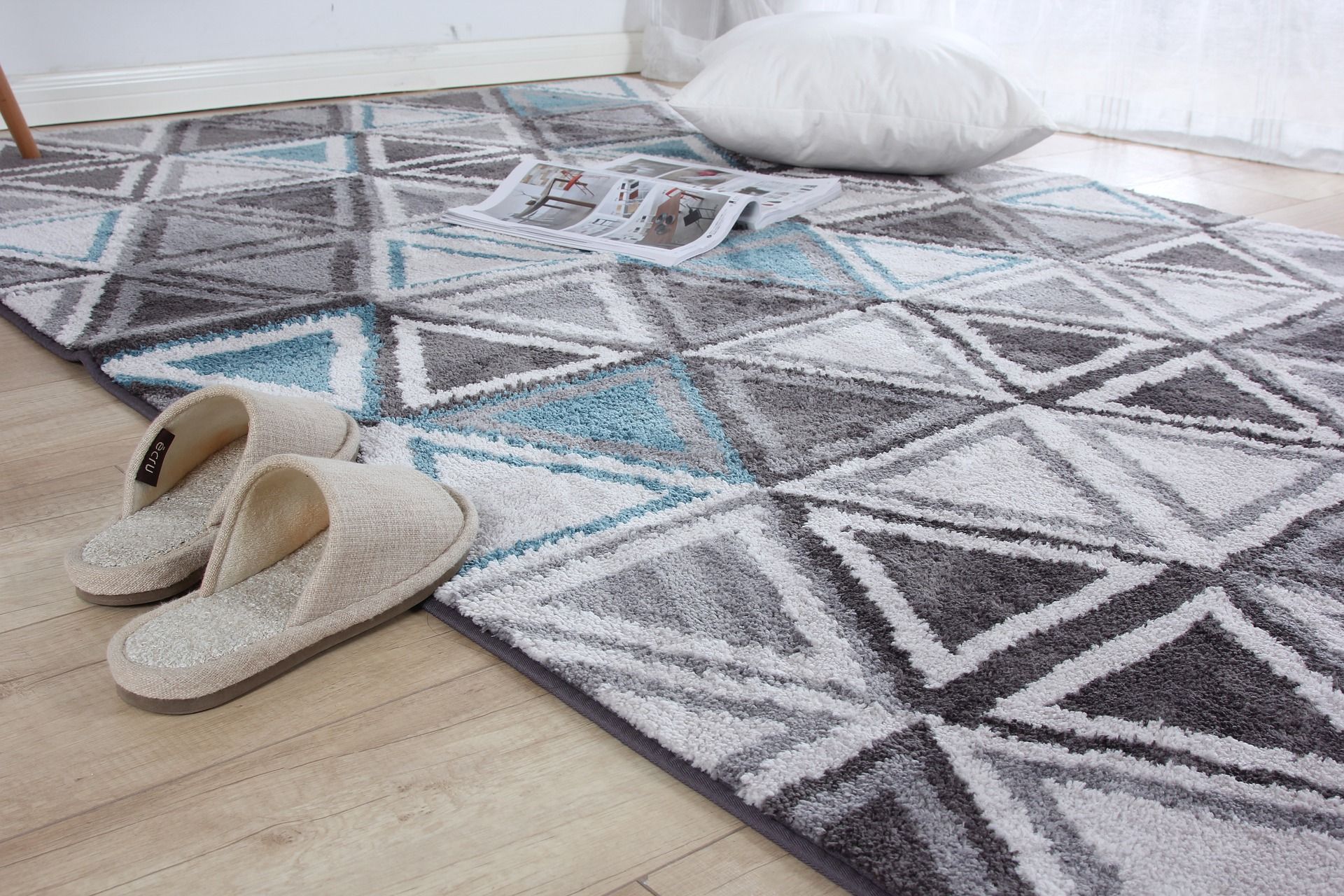 If the carpet is getting a bit threadbare and worn, why not take the opportunity to upgrade? It'll make a huge difference to the look of your caravan, feel lovely under your feet and could help you to keep warmer in winter.
You could go for another carpet - maybe something nice and deep pile for the ultimate in luxury. Or you could consider laminate flooring for ease of cleaning. It all depends on how you use your caravan and how you want it to look and function.
The good news is that fitting flooring in a caravan is very similar to fitting flooring in a house. So if you've put a carpet down at home, or installed some laminate then you'll probably be fine doing it in your caravan. Make sure you use good quality underlay, and be prepared that there will be lots of tricky cutting to get that perfect fit.
If you're not ready to get rid of your old floor covering quite yet but you still want to spruce the place up, how about investing in some nice rugs? Rugs can be a great way to add a splash of colour and style quickly and easily, especially if you have neutral-coloured carpets.
Kitchen
Fitting a whole new kitchen to your caravan is a big old job, and we'd definitely recommend getting a professional to do this for you. But there's plenty you can do to give your old kitchen a makeover without breaking the bank.
Cupboards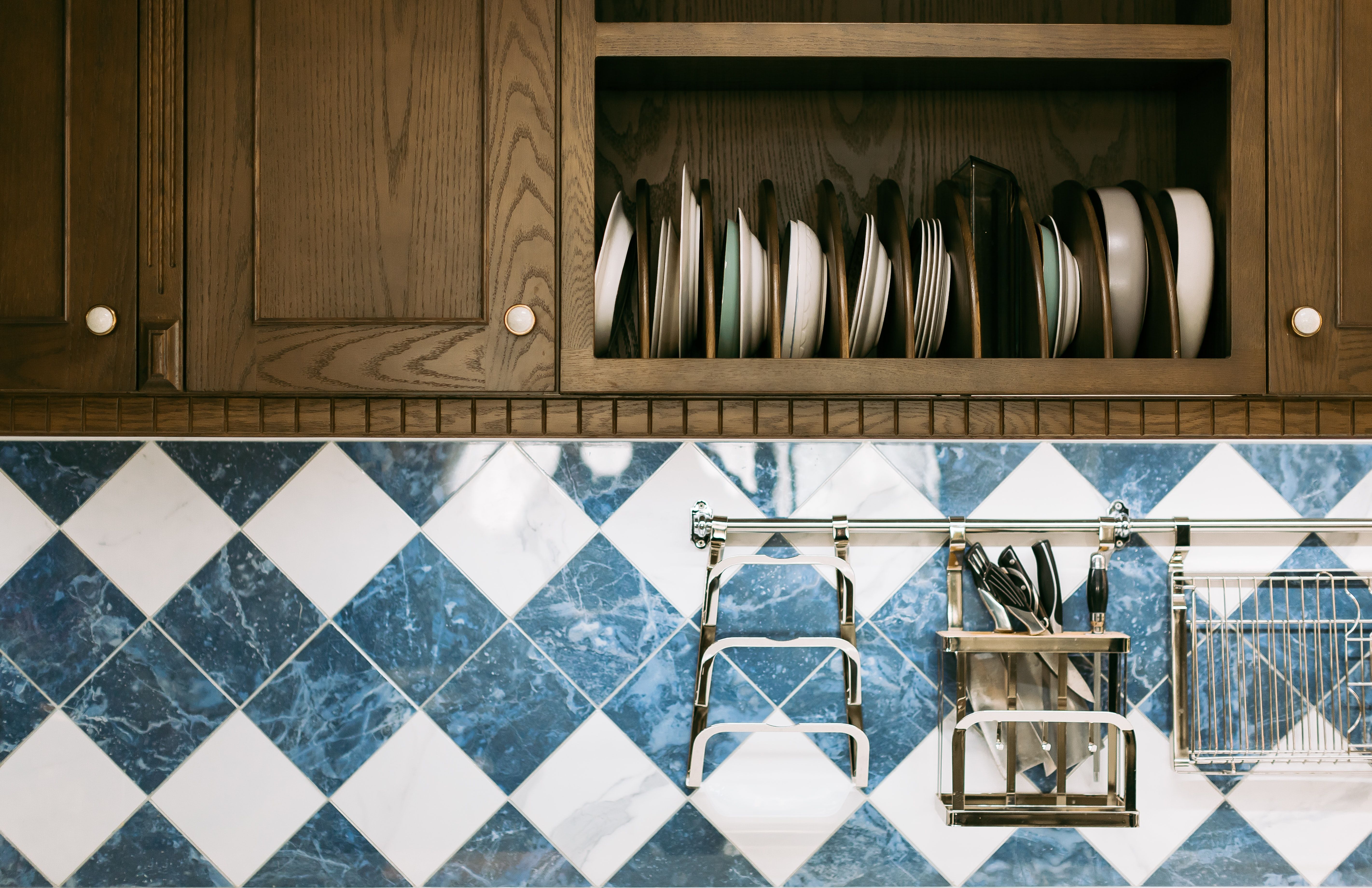 One of the biggest and easiest changes you can make is giving the kitchen cupboards a bit of love. If you're feeling flush, you could replace the doors for a fresh new look - but if they're otherwise in good condition, why not give them a coat of paint instead?
The paint and preparation you'll need to do will depend on what your cupboards are made of. Solid wood is the easiest to work with; some glossy laminates will be a little bit trickier. Make sure you do your research and buy the right paint. Spending a little bit of time early in the process can save you a lot of hassle further down the line.
You don't have to take the cupboard doors off to paint them, but it's much easier to do a really good job if you do. It's also up to you if you want to paint the insides of the cupboards. Just bear in mind that it's a lot of work to get everything prepared, so if you think you might want to paint the insides some time down the line it's probably worth doing it all together.
Make sure you note down which door goes where (a little bit of masking tape with a note on the back of each one is good for this). There's nothing worse than staring at two identically painted doors wondering which one goes where.
Once you've got the doors off, follow the instructions on your chosen paint. Generally you'll need to sand the surfaces you're going to paint, then give them a really good clean with sugar soap. If you're not sanding, then cleaning is even more important. Kitchens can get greasy over time, even if you can't see it, and that can affect your paint.
Make sure you allow plenty of time between coats, and for the paint to dry. It's easy to underestimate how long this job takes - it's definitely not a job to rush through on a rainy afternoon. You'll need plenty of space to lay the doors out too (painter's pyramids are handy for this) so if you can do it on a dry day all the better.
Once everything is all painted up and dried it's time to reassemble (you remembered to make a note of what goes where, right?). Why not give any tiles you have a coat of tile paint? That's another great way to make your kitchen pop even more.
Appliances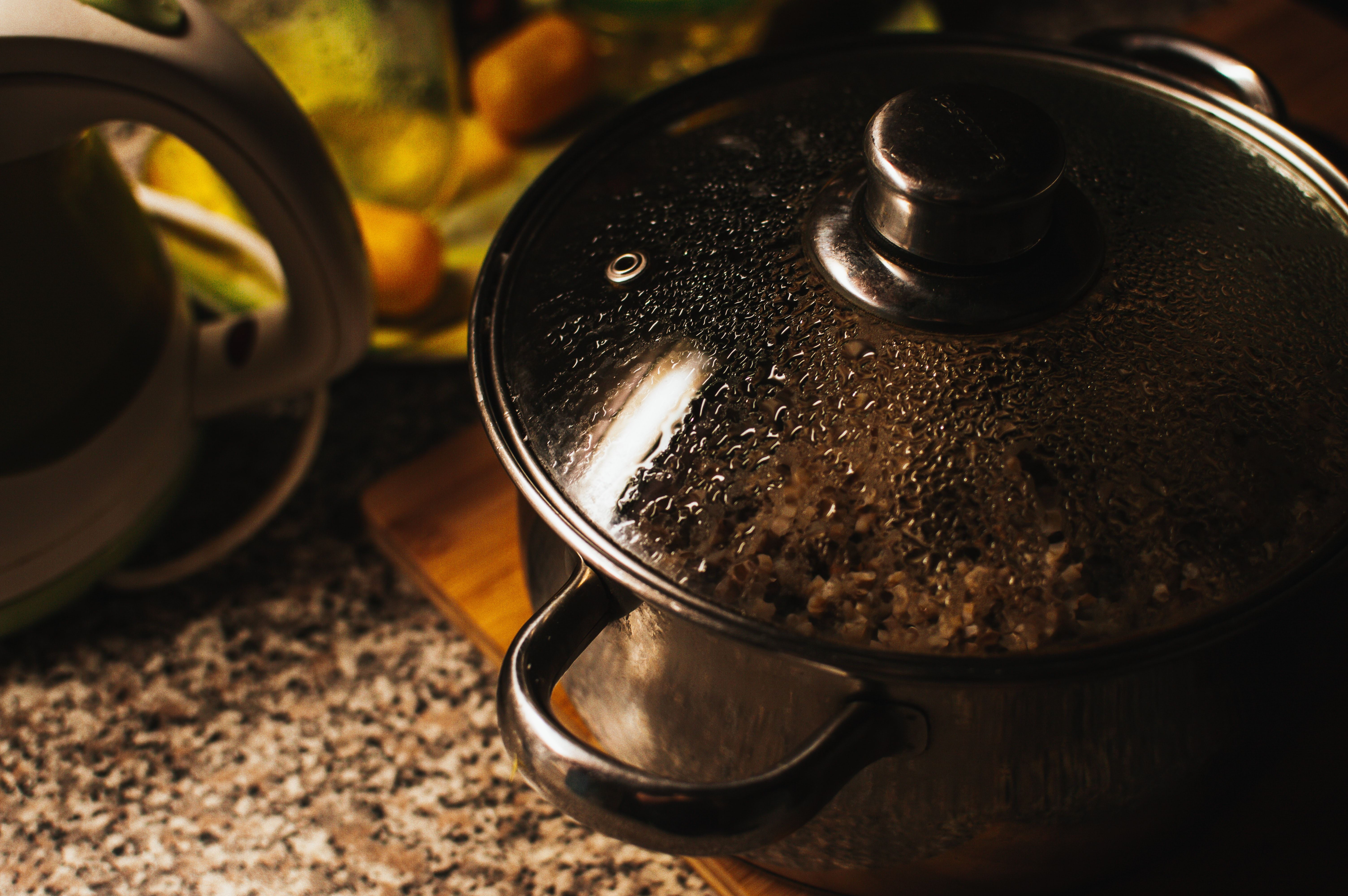 Chances are your caravan already has appliances like a cooker and hob, and maybe a microwave built in already. If you want to replace these then it might be worth getting a professional in - they can be awkward to fit, and have very specific fittings. But there are plenty of freestanding appliances that you can add simply and easily without breaking the bank.
If you're a coffee lover then a dedicated coffee machine can give you that freshly brewed taste every time. There are coffee machines for all budgets, with a mind-boggling array of different types - so it's worth doing a little research before you take the plunge.
For the ultimate in convenience, you can't go wrong with a coffee pod machine. All you need to do is pop in a pod, press a button and wait for your delicious coffee. You can choose from a range of flavours, and prices start pretty low. The downside is that buying the pods can be expensive, making them pricey to run. The pods are also not always recyclable, which means they're not great for the environment.
Espresso machines tend to be a much more hands-on experience - which is great if you're into the art of coffee creation, but not so much if you just need your morning hit. They're usually a bit more expensive to buy than pod machines, but the flipside is that the ground coffee tends to be cheaper to buy, and better for the environment.
Bean-to-cup machines tend to be a lot bigger and more expensive than other machines, which isn't ideal for the small kitchen in a caravan. On the other hand they produce arguably the best tasting coffee, with minimal faff.
For cold winter evenings after a day walking, what could be better than coming home to a delicious stew? If that sounds good then a slow cooker might be a good addition to your static caravan kitchen. They don't cost the earth, they're not too big and they're good at saving energy too.
Finally, if your caravan doesn't have a microwave already, adding one could be a great idea. You can pick them up in all shapes and sizes, and to suit all budgets - and they're a great way to heat up leftovers or prepare simple meals. Pro tip - if you want to do your morning porridge quickly in the microwave, leave the oats and milk to soak overnight. Thank us later.
Bedding and Soft Furnishings
Have you gone the whole hog and decorated your caravan top to bottom, or do you just want to have a quick freshen up? Either way, new bedding and soft furnishings can make a world of difference. Throw out those ratty old cushion covers and threadbare duvet and treat yourself to something new.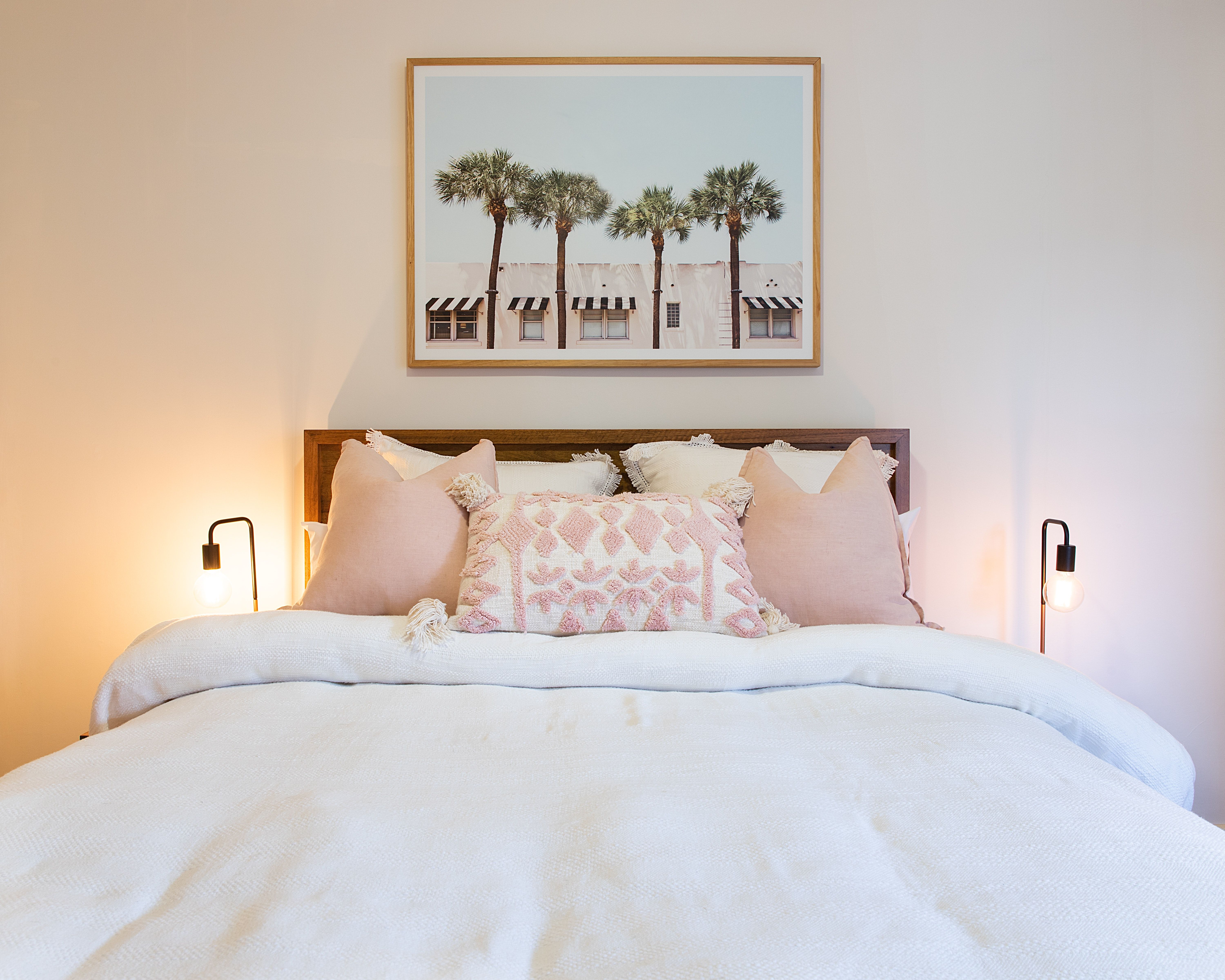 If you're getting new bedding for your static caravan, there are a few things you might want to consider before splashing out.
The most important thing is to think about when you use your caravan, what the temperature is going to be like and how well insulated it is. All current Willerby models come with excellent insulation and double glazing as standard, but if yours is a bit older and you plan to be there in winter, you'll definitely want to invest in a nice chunky duvet (something around 13.5 tog) to keep you toasty. On the other hand if you'll only ever be there in summer, a lighter 4 - 5 tog duvet will probably be fine.
Of course there are plenty of other ways to keep warm. You can always layer up a lighter duvet with lots of lovely blankets, or you could invest in a combined all-season duvet. These usually consist of a lightweight 4.5 tog duvet for summer and a warmer 9 tog for spring and autumn that can be joined together for a super snuggly winter warmer. You can even get duvets with a higher rating at the bottom to keep your toes warm, or with different ratings on each side for couples. It all depends on your style and budget.
Soft Furnishings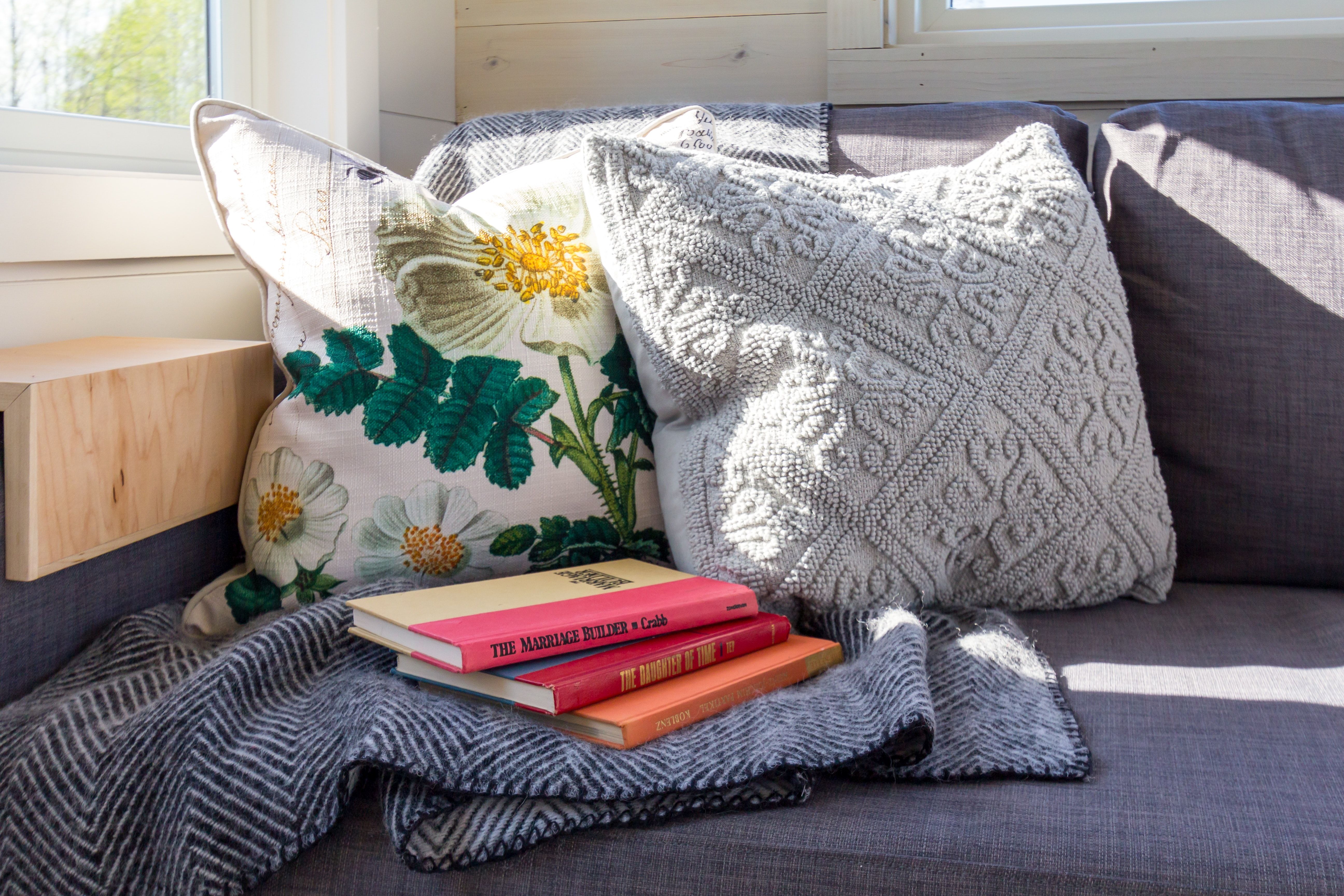 Once you've chosen your bedding, you can then get creative with soft furnishings throughout the rest of your caravan. Maybe you want to keep a consistent theme throughout, or maybe you want each area to have its own unique style - the choice is yours.
If you want to reupholster your furniture then you're probably best getting the professionals in - this can be a tricky job. Otherwise, a much cheaper solution is to pick up some stylish new throws to cover up that slightly scruffy sofa, finished off with some nice cushions. There's nothing better than that new cushion feeling!
One way to really stamp your personality on your caravan interior is to get some custom cushions. There are plenty of places online where you can get these made up from your own photographs or pictures. Or you could even have a go at making your own. There are plenty of online tutorials to help you with this, or you could find a course locally - what a great way to spend a cold winter evening or two.
Curtains and Blinds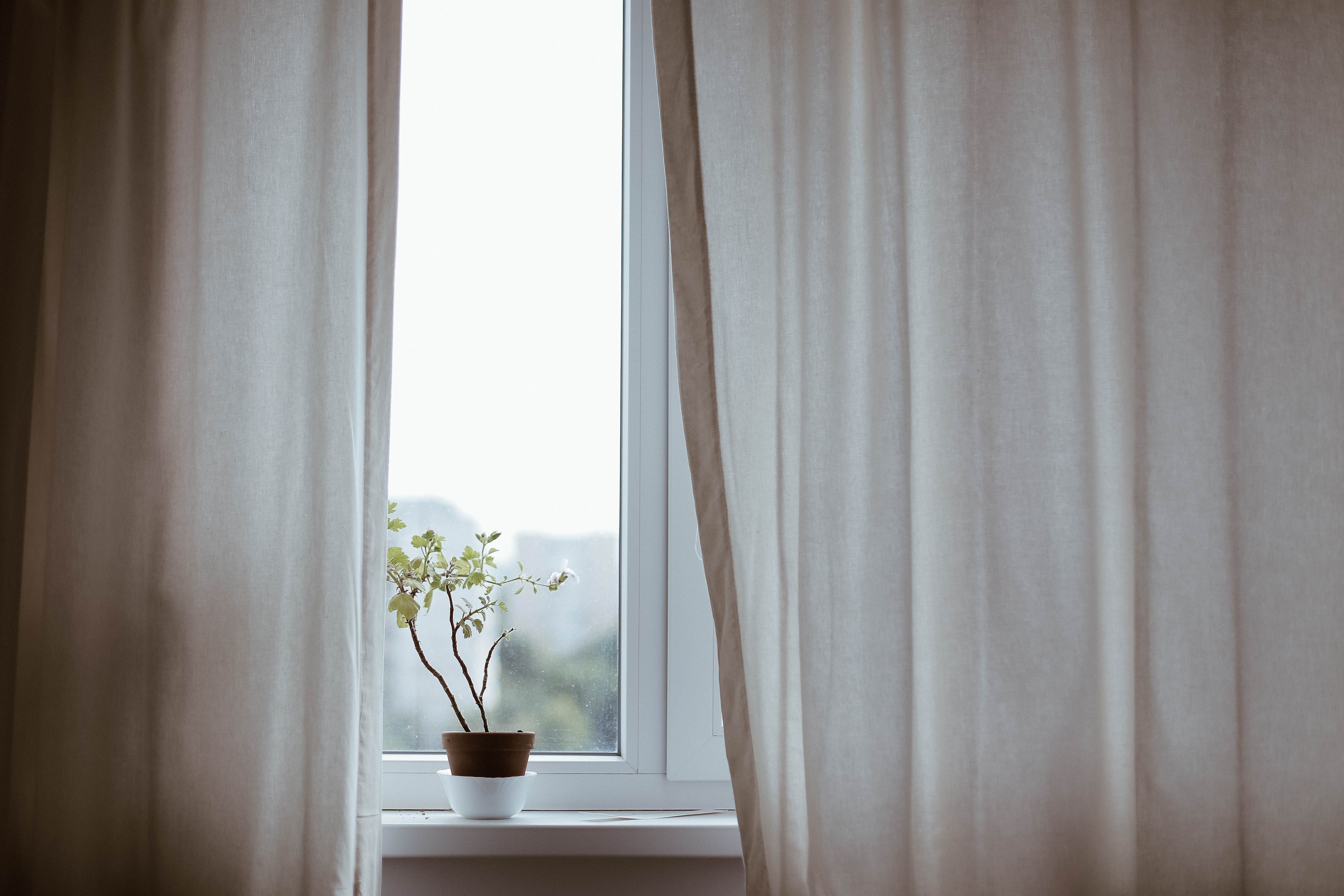 If your old curtains or blinds are looking a bit tatty they can bring down the look of your whole caravan. They can be bad for letting heat escape too. That means it's worth investing in good quality window coverings, especially if you spend time there at cooler times of the year.
Your options will depend on the construction of your caravan, and what you already have fitted. We'd recommend sticking with blinds if you already have blinds, and curtains if you have curtains, but this will still give you plenty of options.
Whatever you decide, it's worth thinking about how and when you use your caravan before choosing what to buy. If you spend time there in winter then you'll definitely want something with good insulation properties. You can buy ready-made thermal curtains and blinds which, when well fitted, can offer as much insulation as double glazing - and are much cheaper.
If you're feeling creative then you can make your own thermal curtains by adding a layer of fabric between the curtain material and the backing. This could be a great option if you're refreshing the curtains you already have, or have picked some up second hand.
The other thing to consider with window coverings is how well they're going to block out light. If you like to get your head down early (or maybe you have young children in your caravan) then blocking out sunlight in the summer months couldn't be more important. On the other hand if you like to watch television in the afternoon, the last thing you want is to have low winter sun shining off the screen!
So give some careful thought to what you want to do in your caravan, and when you'll want to do it. And remember - the sun rises in the east, swings around to the south and sets in the west. If you want to get really geeky about it, you can use Photo Ephemeris to plot exactly where the sun will be at any given time. It's designed as a tool for photographers to work out when the best light will be, but it's just as handy if you want to see when the sun will be shining through your window. You'll need to sign up for a free account to use it.
Lighting and Tech
Whether you want to upgrade to an all singing, all dancing smart caravan or just save a few quid on your electricity bill, modernising the lights and tech doesn't have to be a difficult experience.
Lighting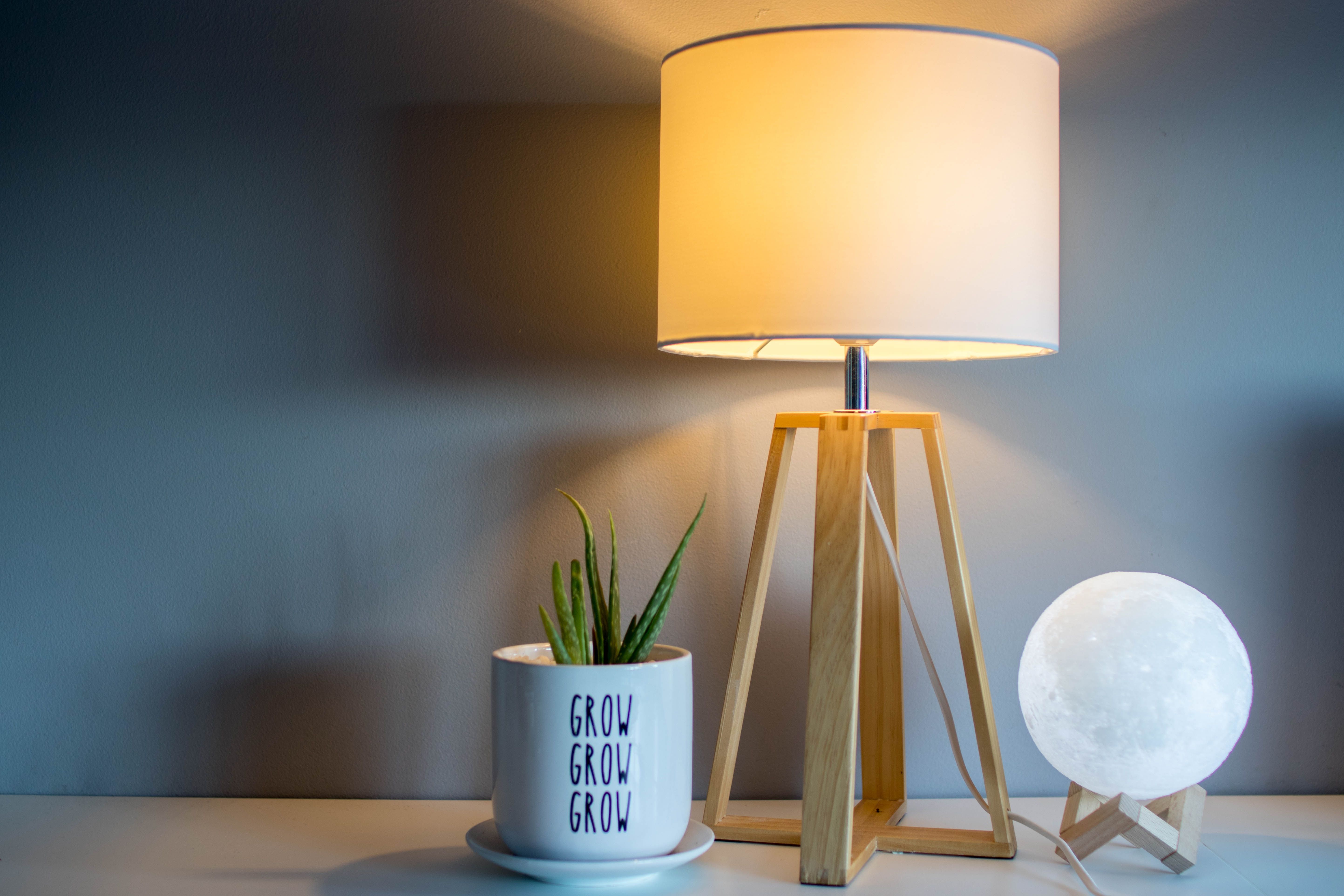 One of the easiest things to do is make sure that all your bulbs are good quality energy savers. Changing to LEDs or other efficient bulbs can save a substantial amount on your energy bill, especially with price caps rising. They also generate less heat than traditional bulbs, which can be helpful in a caravan.
Away from your main lights, freestanding lamps can be great to provide soft, ambient lighting - or to light up your book perfectly. Fairy lights can add a lovely touch of character to your caravan - we think they look great draped around windows, or over your favourite pictures or photos on the well. And what about adding some under-cupboard adhesive strip lights? They're a cheap way to add some light to those gloomy spots in the kitchen, and you can even pick up ones with rechargeable batteries for even more convenience.
If you want to take the next step, why not consider installing smart bulbs? They'll cost a little more initially, but they'll give you all sorts of benefits, from fancy colour changing to voice and app control.
Smart Home Tech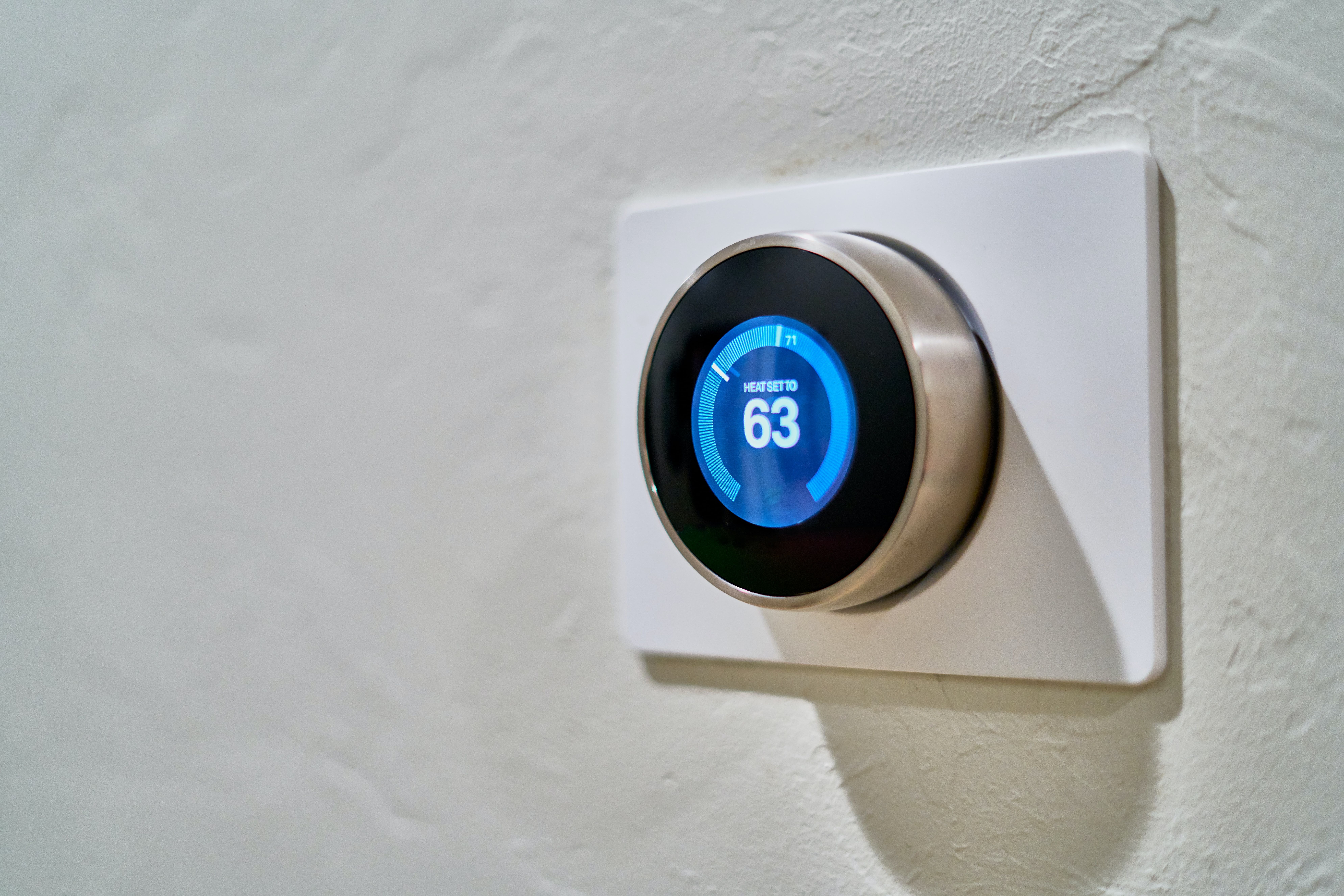 It's worth considering if you want the full smart experience before investing in bulbs. Cheaper ones will often work via an app on your phone, which is great - but if you want everything to integrate together with voice control and automation then you'll need to invest in a smart home system.
There are plenty of these to choose from, with all offering slightly different features. A good place to start is by making a list of the things you might want in your smart caravan such as:
Smart lighting
Smart heating
Smart music
Smart TV
Smart security
Voice control
App control
Automation
Being able to just ask your caravan to turn up the heating or play Radio 2 is super cool - but there are more practical benefits too. Smart heating will monitor the temperature and make sure your pipes don't freeze, and you can set lighting patterns so it looks like there's someone in even when you're away.
The great thing with most Smart systems is that they don't take much installation - you can just plug in, connect to your WiFi and you're good to go. Of course some - such as heating - can be a bit more involved. It's probably best to get professional help installing these.
Entertainment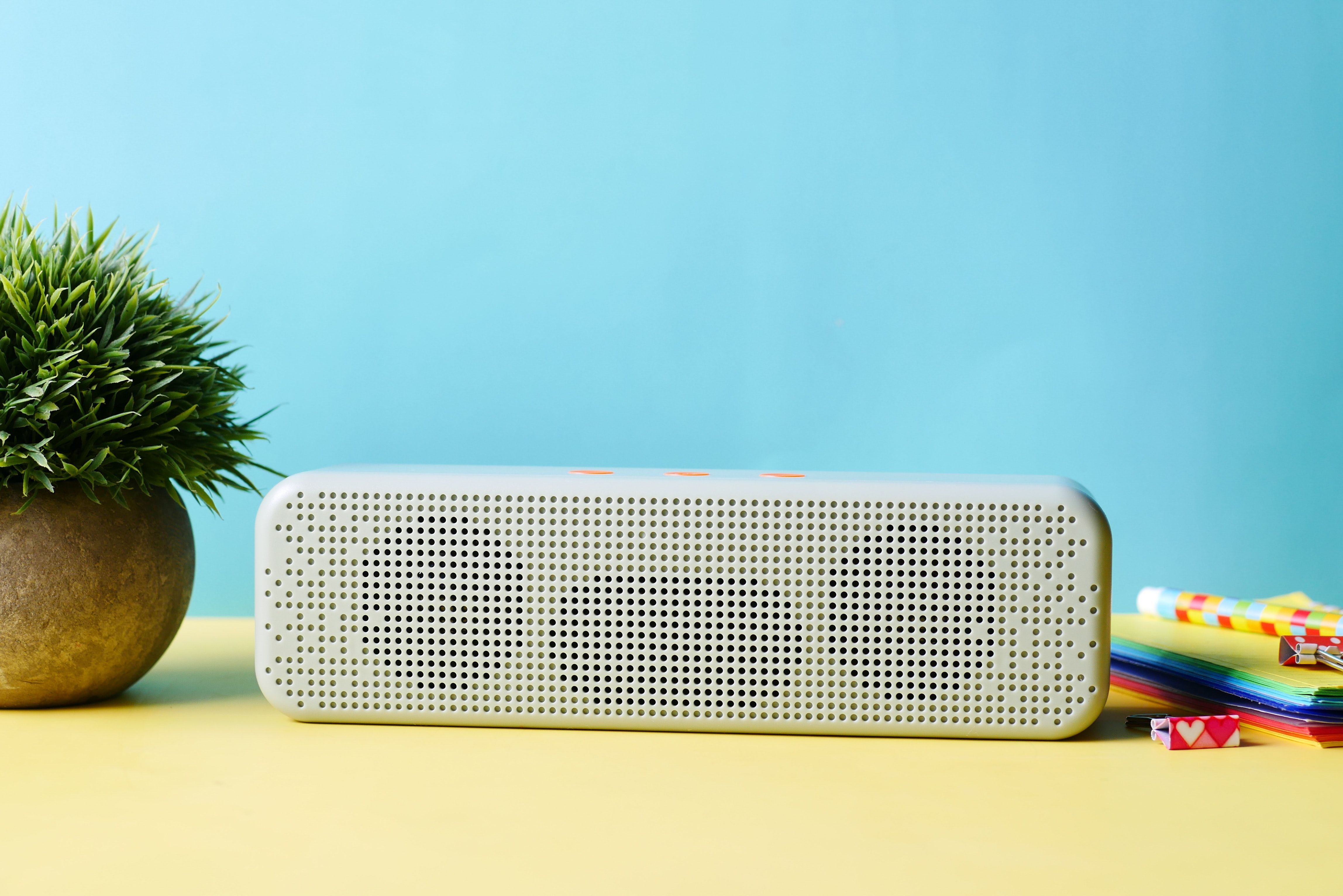 If you're not bothered about Smart functionality, you can still upgrade your entertainment tech. There are plenty of standalone Bluetooth speakers to suit all budgets that offer great sound quality and flexibility. You'll be able to stream music and radio from your phone over WiFi or mobile data if you have it in your caravan, or from downloaded files if you don't.
You could upgrade your TV to an all-singing, all-dancing modern Smart version if you have the budget - but that's not your only option. A cheap streaming device like a Google Chromecast or Amazon Fire Stick will give you access to all kinds of streaming entertainment - like Netflix, Disney+ or Amazon Prime Video - on any TV that has an HDMI port.
Final Thoughts
The list of renovations you can make to your static caravan is almost endless. But there's no need to try and do everything at once if you don't want to. Pick one or two things at a time, make the changes and don't forget to give yourself time to relax and enjoy them. After all, owning a caravan shouldn't be a stressful experience!
It's worth bearing in mind that if your caravan still has a warranty (every new Willerby comes with a years warranty, with longer for specific items) then any renovation you do may invalidate it for the area you work in. If your caravan is still in its warranty period, or you're not sure, it's worth having a chat with the manufacturer to see exactly what you can and can't do. Remember to make sure you keep the receipts from any work you have done too.
And when the time comes to upgrade, remember that Willerby offers you a huge range of options when choosing a new holiday home.