'Join the Club' – Laura and Colin Wilson
05 May 2021
'We don't need to book to get away … we can come and go as we wish'
In the first of our "Join the Club" features, we chat to Willerby Owners Club members Laura and Colin Wilson, who have a Willerby Manor holiday home at Clayton Caravan Park in St Andrews, Scotland.
While lockdown has limited the amount of time they've been able to spend there over recent months, Laura and Colin are excited to now be able to visit more often and make the most of their home away from home.
Q. Tell us about your Willerby and why you love it so much.
A. We're new to this type of holidaying but it's something we've thought about for a long time.
We're getting closer to retirement and lockdown put things into perspective, so we decided to go for it.
Our Willerby has two bedrooms and sleeps six. It's so relaxing, the layout of the caravan is fantastic and comfortable and it allows us time to ourselves, or we can have visitors if we choose. We absolutely love our Willerby, so we're so looking forward to staying over more often and making the most of it.
Q. Why did you choose your specific model and how long have you been part of the Willerby family?
A. We bought our holiday home at the end of September 2020 and this is our first ownership.
We visited Willerby's Livingston showground and saw a variety of models and the Willerby team were really helpful and accommodating.
We couldn't have a full viewing of a Willerby Manor before we bought because we were in a partial lockdown, but we saw an occupied one on the park from the outside and through the door.
The living, kitchen and dining area was important to us and we really liked the neutral but tasteful colour scheme. We instantly liked the layout of the furniture and having the decking finished it off nicely.

Q. What are the best things about owning a holiday home?
A. Having a bolthole and somewhere else to go. We don't need to book or forward plan to get away. It's there, it's ours and we can come and go as we wish.
We feel privileged to have a holiday home because it's a luxury and something we never thought we'd own. It's a lovely feeling.
Q. What would you say to other people thinking about buying a holiday home?
A. If it's something you're thinking about doing, go and find out about Willerby.
Owning a holiday home is new to us, but it's fantastic and certainly something we'd recommend.
With Willerby, everything is of a much higher quality and standard than I remember from caravan holidays in years gone by and there is so much more space.
Q. Describe your holiday park and why it's such a great place to stay
A. We were able to choose our pitch and everyone on the park is lovely and welcoming.
It's a very well kept site with a great restaurant and spa, and not far to visit St Andrews town centre.
The park is family owned and run and the owners set a high standard and are really focused on keeping everything neat and tidy, which comes across when you visit. The maintenance guys are great and are very particular about how the site looks.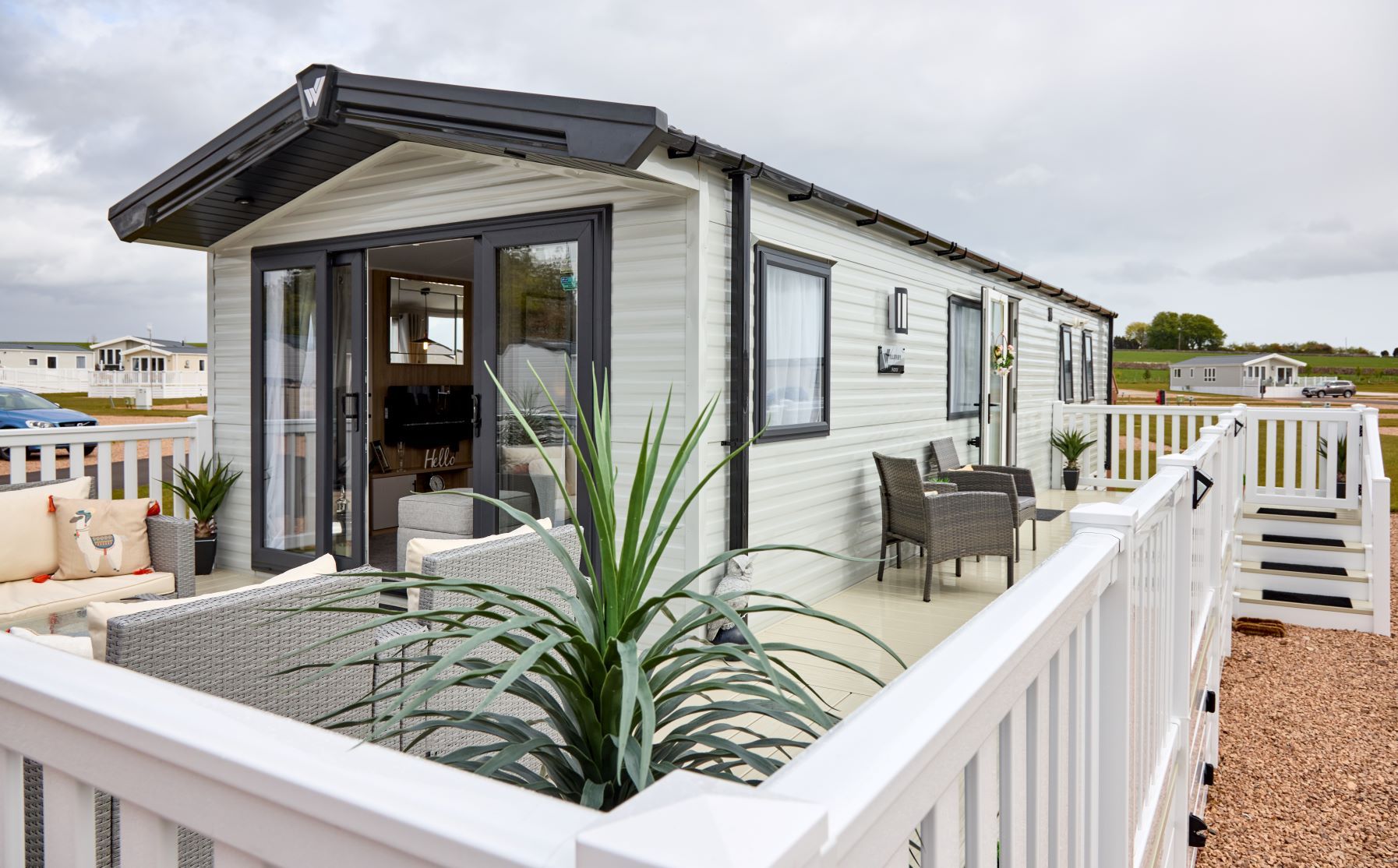 Q. What do you most value and enjoy from being a member of the Willerby Owners Club?
A. We receive emails and regular communication, and when we first got our holiday home we received a lovely welcome pack including mugs, keyrings, a bottle opener and wildflower seeds.
We've watched virtual talks about the latest models and been given information about Willerby holiday homes and lodges. It's really nice to be part of the club.
For information on the Willerby Owners Club and the exclusive member benefits, and to sign up, click here: https://www.willerby.com/owners-club/owners-club-landing