Style trio give Willerby model a triple touch of design inspiration
06 March 2022
The founders of a stylish caravan revival project have applied their unique design skills to one of Willerby's most popular holiday home models.
Club Jupiter was launched last year by travel writer Anna Hart, interior stylist Emma Jane Palin and interior designer Whinnie Williams.
They bought and transformed a three-bedroom 2010 BK-Bluebird holiday home at Birchington Vale Holiday Park in Kent. The model is part of the Willerby family and Club Jupiter and Willerby teamed up to promote a fashionable new image for holiday home ownership and the great British staycation.
Now, Anna, Emma Jane and Whinnie have visited Willerby's Hull showground to put their own styling stamp on the company's Brookwood model.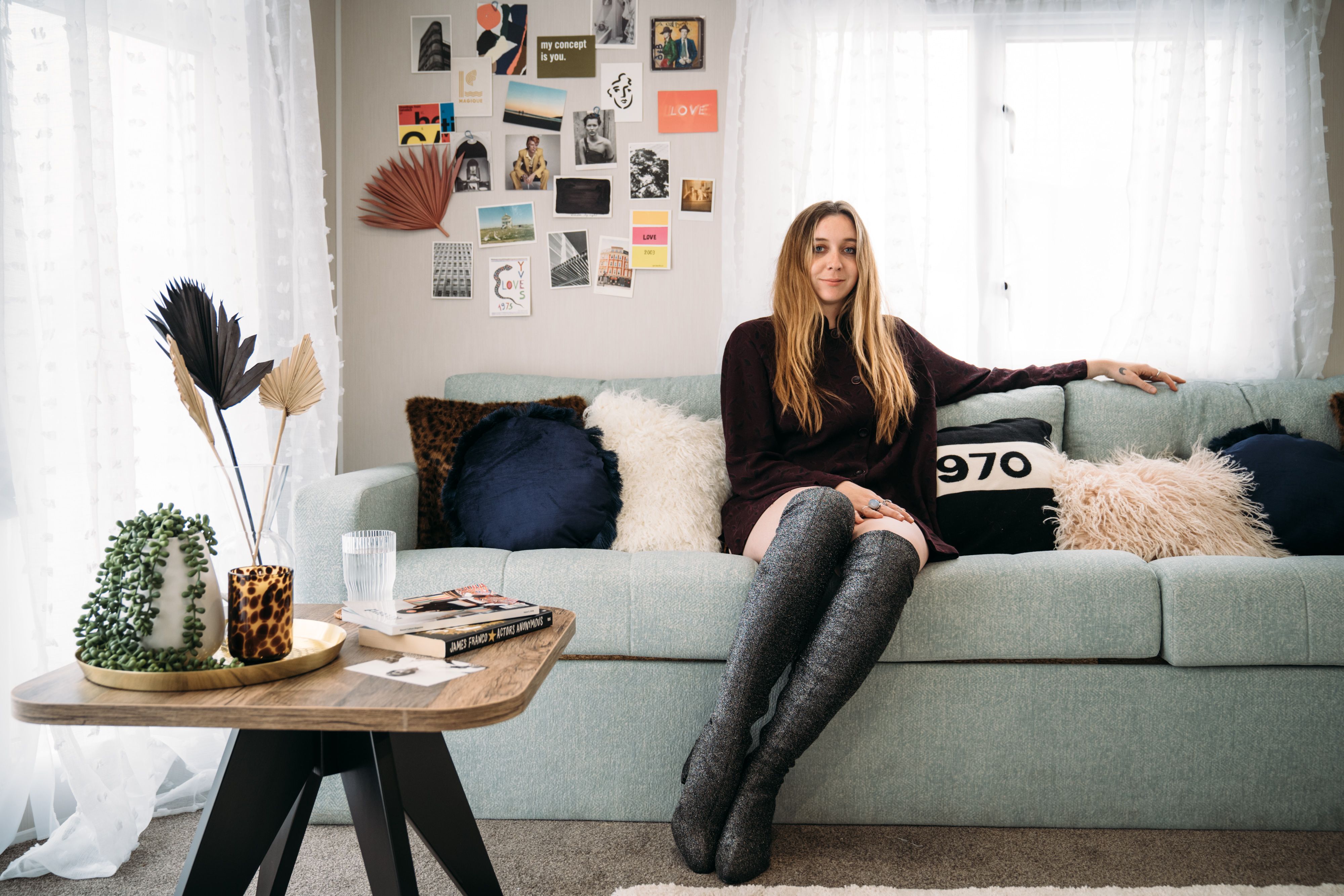 In just four hours, Anna drew on her American adventures to transform the two-bedroom Brookwood into a pink and green Palm Springs-themed space, Emma opted for an eclectic style with a retro rock 'n' roll twist, and Whinnie went all out, creating a jewel-toned seventies retro retreat complete with blue, orange and brown hues.
Colours, textures, cushions, curtains, layering and accessories were all key elements of each transformation, showing how versatile a Willerby holiday home can be and offering inspiration for owners to personalise their own models.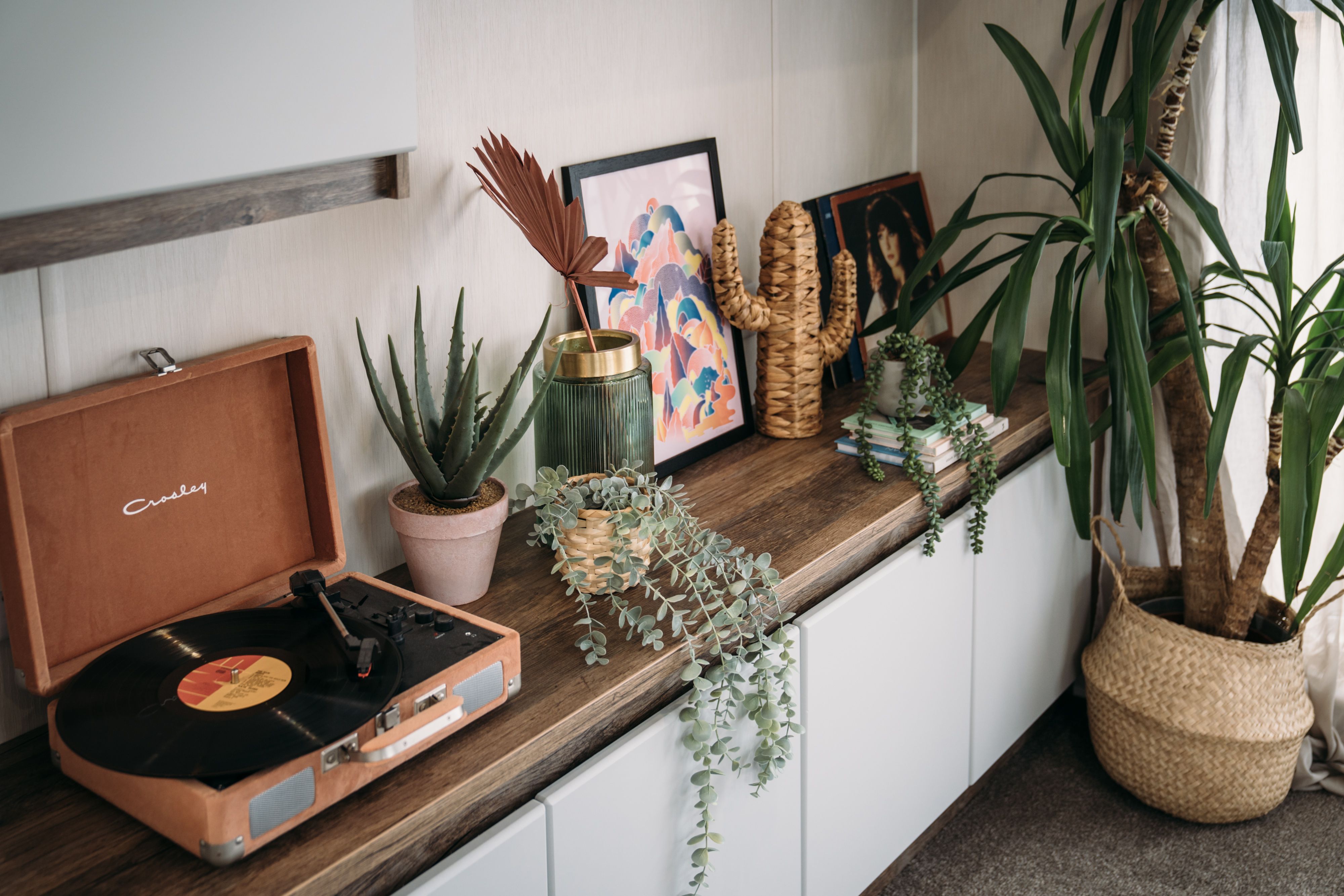 Emma said: "Ours is an older Willerby model but, having seen the newer ones, we were surprised by how streamlined, modern and versatile they are. Some people seem to think caravans are stuck in the past, but that's so wrong. They have really moved on in terms of
design and they're now very slick.
"Having transformed our own older model, we really wanted to style up a current model and the Brookwood was perfect. Even we were surprised by how different it looked with the various touches we added.
"We made really simple changes that made a big impact. The Brookwood's large open-plan lounge, generous fixed dinette and stylish breakfast bar combine to make the living area a super-sociable space. It also has plenty of great design features, such as built-in walnut furniture, modern lighting and a retro-style sofa, which will work with every interior style.
"With a little bit of imagination, trialling and testing, anyone can do this. Willerby models are an amazing canvas and it doesn't have to be expensive or difficult to make yours individual to you."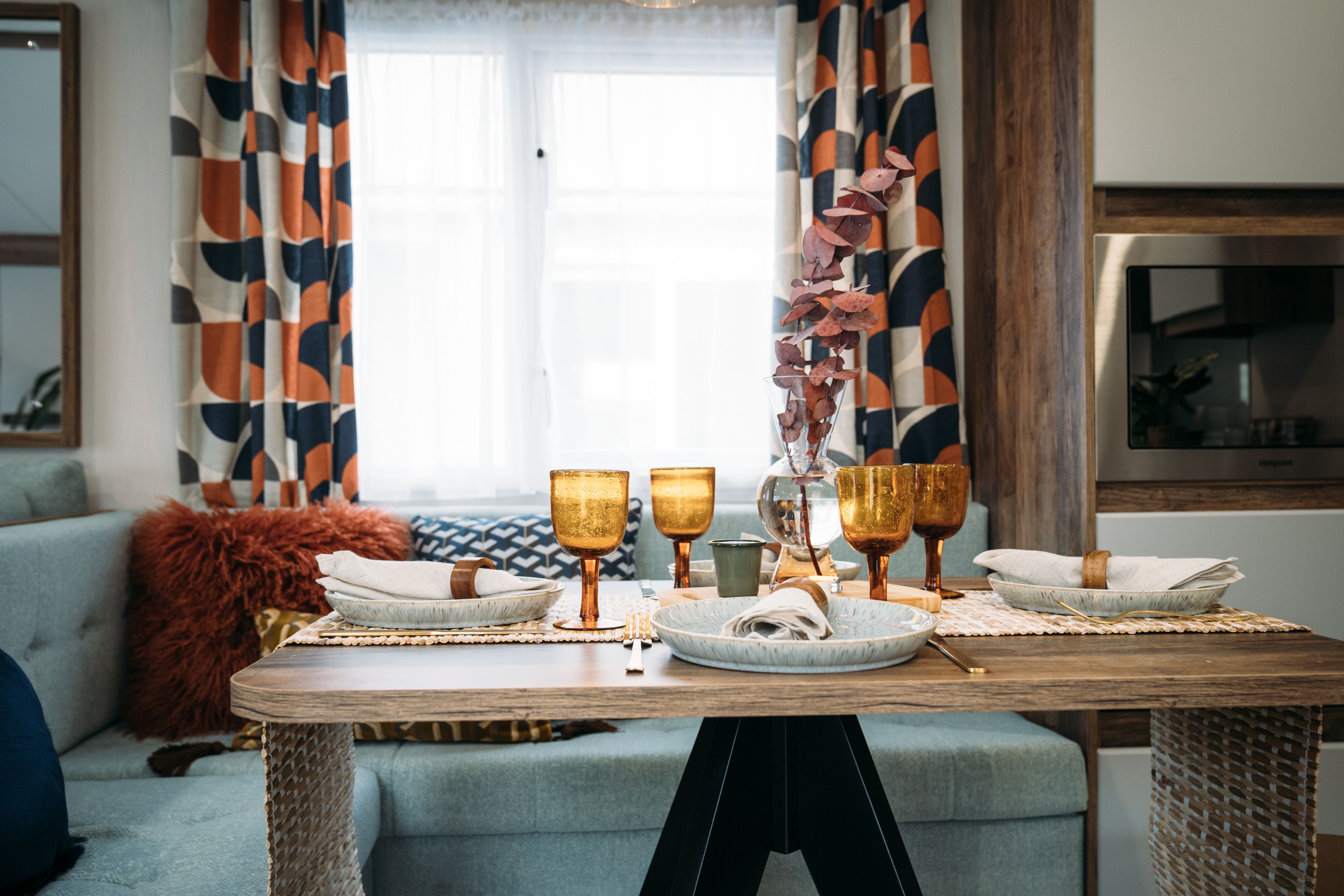 The styling sessions came after Anna, Emma Jane and Whinnie visited Willerby's manufacturing facilities in Hull to enjoy a behind-the-scenes tour of the site where all the company's holiday homes and lodges are made.
Emma added: "It was amazing to see such a huge space occupied by so many skilled workers, as we traced the journey a Willerby holiday home makes through the factory.
"None of us really appreciated how big an operation it is, with dozens of models being built at one time. It's awesome to see!
"When we bought our caravan, we had no idea how they were built and seeing the manufacturing process has been really exciting."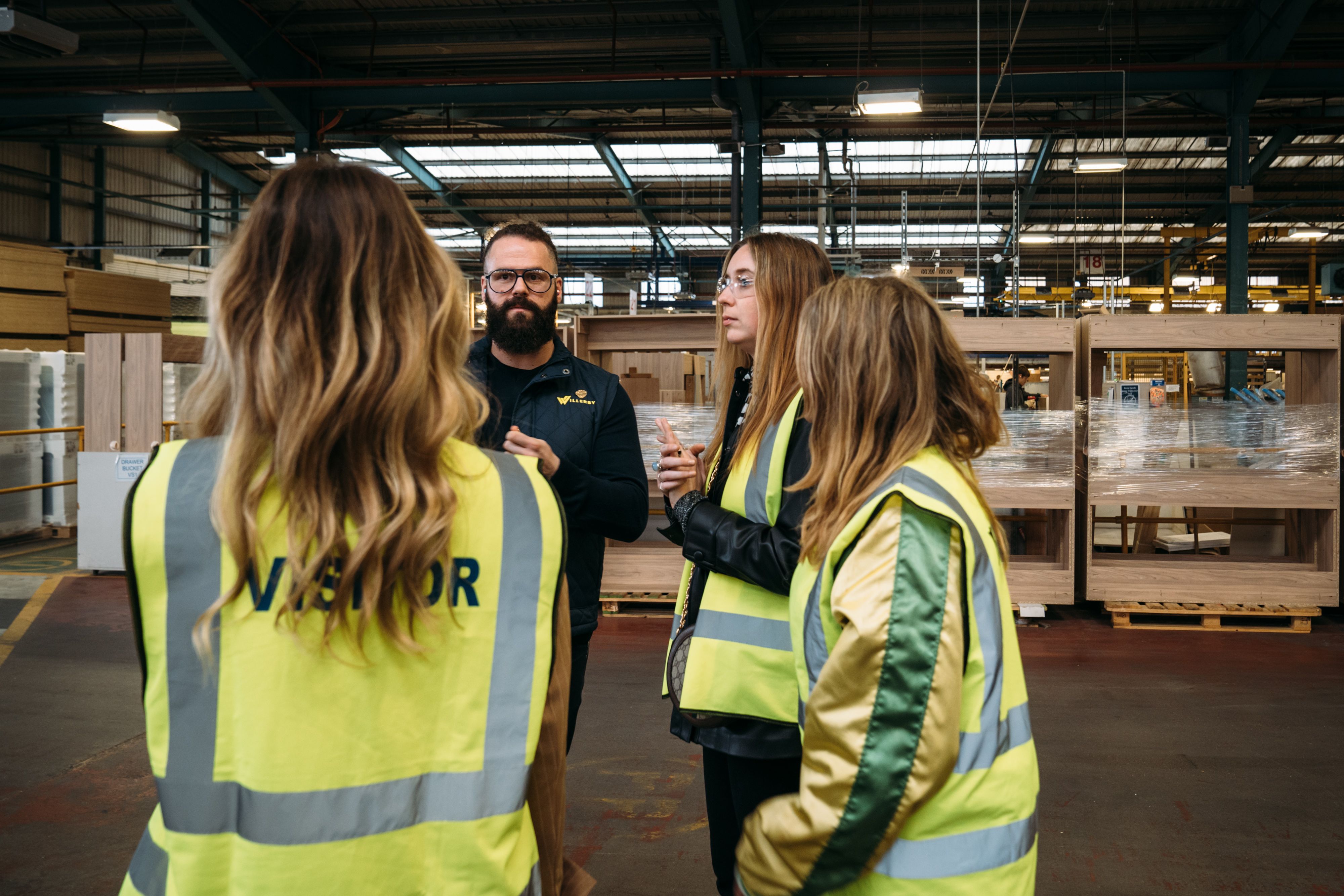 Club Jupiter launched during Willerby's 75 th anniversary year and bookings for staycations in Crème Brûlée – the name they have given to their BK-Bluebird – will open again when the holiday park reopens in March.
Chloe Lidster, Head of Marketing at Willerby, said: "It was great to welcome the Club Jupiter team to our headquarters in Hull and show them how a Willerby is made, before watching them transform our Brookwood model with their unique ideas and styles.
"The changes they made are relatively small, but they're incredibly effective and make the space look completely different. They really show how much owners can do to make their Willerby reflect their personality and style preferences."