Willerby walks - Eight of the best circular walks in Cornwall
01 September 2019
It's no wonder this rugged and rural region ranks among the best-loved walking spots in the UK. Three hundred miles of coastal path and umpteen trails crisscross the county, offering ample opportunities to enjoy the great outdoors. However, it does beg the question: where to start?
We're passionate about this part of the world at Willerby. That's why we can't wait to tell you about our favourite circular walks in Cornwall, many of which are within a stone's throw of the region's most-loved attractions!
So, don your thermals, strap up your boots, and let's make for the trails.
Walking is one of the most popular activities in Cornwall, drawing visitors throughout the year to enjoy its stunning 300 miles of coastal path and 2000 miles of footpaths crisscrossing the county.
From towering cliffs, sandy beaches and picturesque harbour villages to wild moorland, Cornwall's diverse natural landscape includes many Areas of Outstanding Natural Beauty (AONB).
There are also some truly amazing visitor attractions that are well worth a visit, so we've woven a few of those into our eight circular walks for you to try.
North Cornwall
Tintagel
Length: 4 miles
Facilities: car parking, shops, restaurants, and pubs in Tintagel village.
If you've ever delved into the world of English mythology, the name Tintagel should ring a bell. This rocky North Coast spot is inexplicably tied to the legend of King Arthur, boasting magical coves that have inspired countless tales.
The trail connects Tintagel's top tourist sites along a gentle route that doubles up as one of the best coastal walks in Cornwall. You'll set out from the Visitor Centre car park in the heart of the village. For here, it's west along the main street to King Arthur's Great Halls, a 1930s lodge famed for its stunning stained-glass windows.
Carry on walking, and you'll soon pass the 600-year-old Tintagel Old Post Office. The house is set among charming cottage gardens and features medieval adornments that the public can explore. Once at the end of Fore Street, you can follow the suitably named 'Castle Road' to the coast.
It's here you'll find the route's crowning glory, Tintagel Castle and the underlying Merlin's Cave. Legend has it that Merlin occupied the cavern while acting as teacher and mentor to a young King Arthur, resident in the fortress above. Unfortunately, only castle ruins remain; however, the 100-metre cave is still accessible on foot – but only when the tide is out!
If your legs still have energy, you can then follow the South West Coast Path past Barras Nose — a famous headland that winds down to the soft sands of Bossiney Cove.
Click here for step by step route details.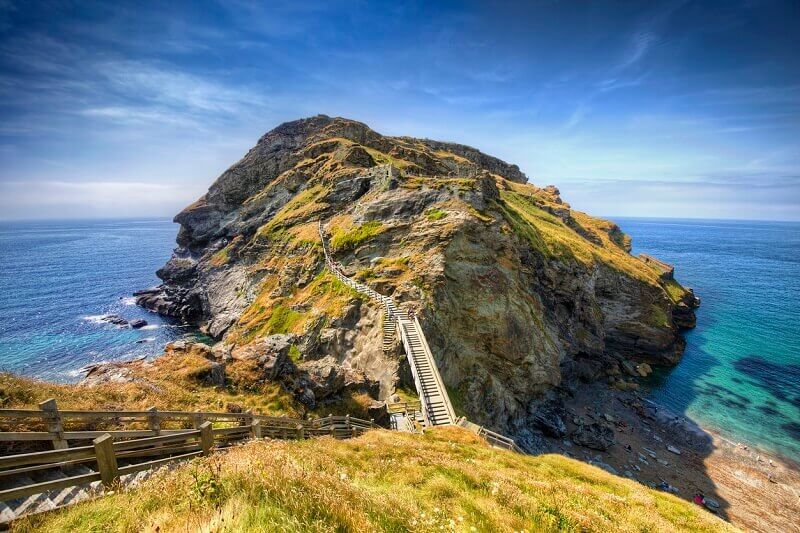 Pentire Head
Length: 3.5 miles
Facilities: car parking, cycle racks, toilets and a café at Pentireglaze.
North of Polzeath Beach is Pentire Head and its sea-washed outcrops — some of the most dramatic scenery in the South West. And yet, this walk is reasonably manageable, comprising gentle terrain and an accessible route.
Your starting point is Pentireglaze Car Park. Follow signposted routes towards the beach, then track the coastal path to its right side. You'll make a gradual ascent towards Pentire Point, taking in spectacular views over Padstow Bay and the Camel Estuary. The trail turns at the summit and continues until you reach The Rumps, a bumpy headland that bears remnants of a castle built in the 2nd century BC.
After some time exploring, you'll trace the coastal path around the clifftops and wind down towards Pentireglaze. Grey seals, breeding puffins, and peregrine falcons are just some of the species that inhabit these picture-perfect landscapes.
More information, or to walk the route can be found here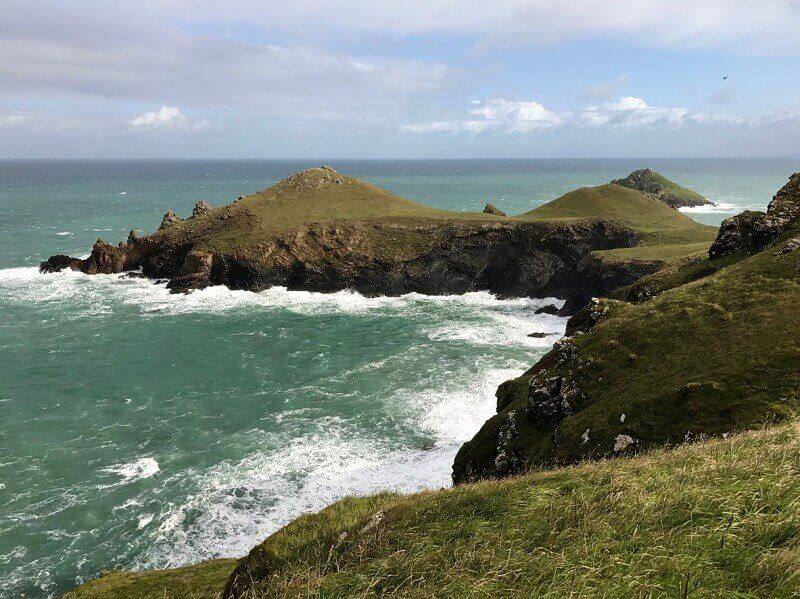 Mid Cornwall
Eden Project and Trethurgy
Length: 3.5 miles
Facilities: car parking, cycle racks, toilets, and a coffee shop at The Eden Project.
Dubbed the 'Eighth Wonder of the World,' The Eden Project is a multi-award-winning visitor attraction nestled among the rolling hills of Mid-Cornwall. It's home to one of the planet's most impressive collections of plant life, including a rainforest biome with steamy jungles, waterfalls, and a Mediterranean biome with olive groves and gnarled vines. There's also 30 acres of landscaped garden that surrounds.
The Eden Project itself is a must-see, but we also recommend roaming through the nearby Cornish countryside. Join the footpaths at the far western end of the Project's car park (closest to the entrance) and follow the blue cycle trail towards Bugle. You'll soon find yourself among historic woodland and next to an ancient fishing pond. Once you reach the Innis Inn, turn left towards Trethurgy and keep up the climb until you reach the village crossroads. At Chapel Lane, there's a blue cycle trail that chicanes back downhill to the Eden Project, taking in views of St Austell Bay, Mevagissey and Gribbin Head.
More information on the step by step route.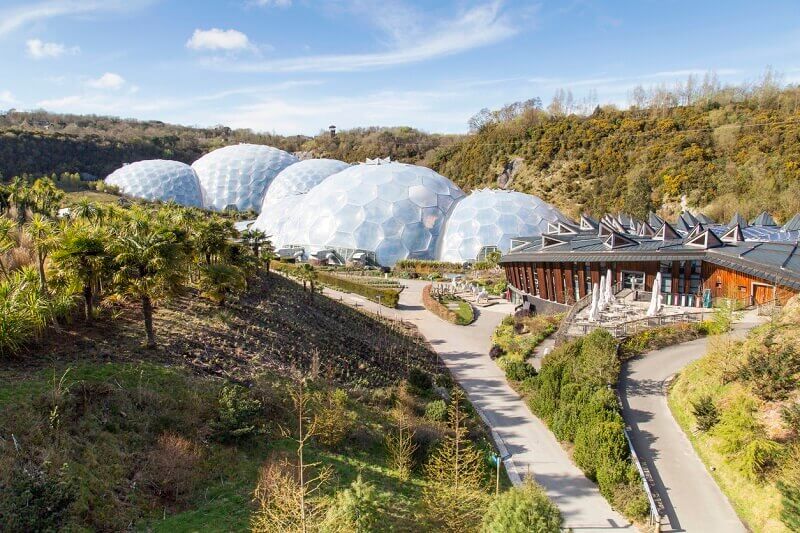 Pentewan, Heligan and Mevagissey
Length: 5.3 miles
Facilities: car parking, toilets, and a farm shop at the Lost Gardens of Heligan.
The Lost Gardens of Heligan might just be England's most fascinating and most romantic country estate. This genuine 19th-century garden was once forgotten, left overgrown for decades among brambles and ivy. That was, however, until they were rediscovered and relandscaped in the 1990s, leading to the now 200-acre garden in Cornwall.
Today, vast meadows and orchards offer a gentle walk from the central car park in Pentewan. Here you'll see everything from ancient woodland and open countryside to winding cobbled streets and craggy clifftops.
You'll want to follow the signposted bridleway towards Heligan, where you ought to sit for a while and enjoy the mesmerising gardens. From there, head south into a forested valley until you reach the historic fishing village of Mevagissey — stopping for some fish and chips if you're peckish. You can then trace the South West Coastal Path back up to Pentewan.
Walk the route yourself. Here's more information
West Cornwall
St Ives
Length: 1.5 miles
Facilities: car parking, toilets, cafés, bars, and restaurants in St Ives.
Once a remote fishing village and mining outpost, St Ives' town is among the trendiest spots in Cornwall. Its golden sands seem to stretch for miles, the water is crystal blue, and there's no end of pubs and eateries to enjoy once evening rolls around.
This short walk takes in some of the area's best sites, setting out from the car park at Lelant Saltings Station. Unfortunately, St Ives is closed to traffic in the summer, so it's here that you'll want to hop on a train and head straight into the heart of town before travelling uphill to the Malakoff. Once you've taken in the panoramic views of the harbour, follow signposted directions towards The Warren, a narrow cobbled lane that winds its way through central St Ives.
Your meandering route will incorporate ancient churches, the town's lifeboat station, Tate St Ives, artists' studios, a pilchard cellar, The Salthouse Gallery, and a coastal track with spectacular views across Porthmeor Beach. So, you won't be short of entertainment.
The final stages of the trail take you out to The Battery — built during the Napoleonic Wars — before winding past the St. Ives Museum and Smeaton's Pier.
More information of the step by step walking route.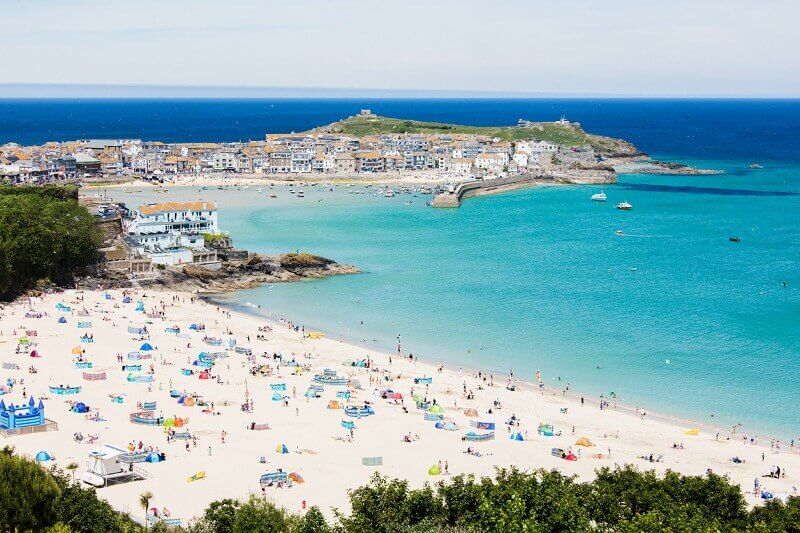 Hell's Mouth to Godrevy
Length: 5 miles
Facilities: car parking, toilets, and a takeaway restaurant off the B3301 road.
If you've journeyed South West to explore the region's rugged landscapes, this craggy clifftop walk should tick all the right boxes with its dramatic cliffs and expansive views. This easy trail joins the South West Coastal Path, featuring sea-splashed headlands and untouched wilderness along the way.
You'll begin your adventure at the parking lay-by close to Hell's Mouth. Turn left to join the coastal path, then follow a steep downward trail towards Navax Point — a haven for butterflies and birds. Next, navigate your way towards Mutton Cove, where you'll spot a resident seal colony if you're lucky, before reaching Godrevey Head and its spectacular lighthouse. To head back to your starting point, turn inland up the Red River Valley, before following a small lane to the Gwealavellan cross and into the wooded valley below Carlean.
Click for full directions.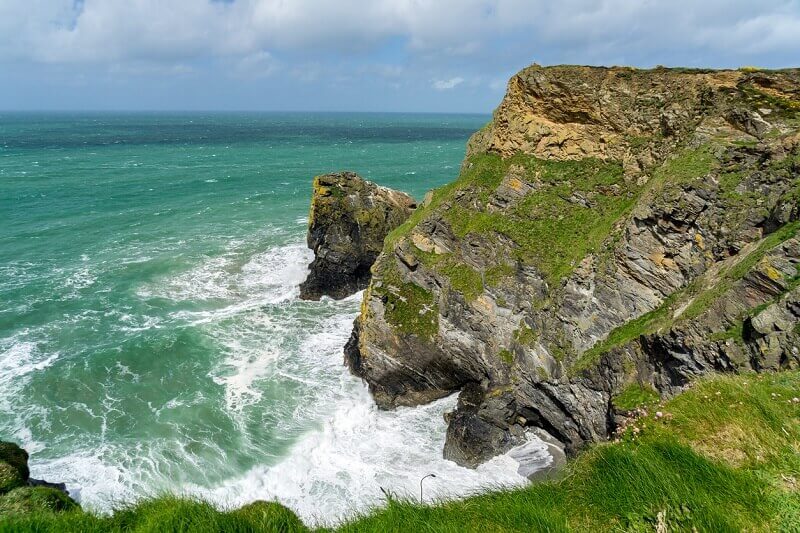 South East Cornwall
Lanhydrock Gardens
Length: 3.3 miles
Facilities: car parking, cycle hire, toilets, and two cafés at the estate.
Nestled among immaculate countryside, Lanhydrock is a National Trust property with vast gardens and swathes of private woodland.
This short circular walk traces the River Fowey, taking in grassy spots ideal for laying down a blanket and digging into a family picnic. The eponymous country residence is well worth a wander around, too, but you'll need to join this trail by the estate's gatehouse.
You'll make your way through the Higher Garden before looping behind it and winding through the Great Wood. Here, you'll track the banks of the Fowey until you reach Respryn Bridge. Then, follow the kilometre-long driveway right back to the gatehouse.
This Cornwall walking route is best enjoyed in spring and summer, when a blanket of bluebells and wildflowers erupt beneath the forest canopy.
For step by step route details click here.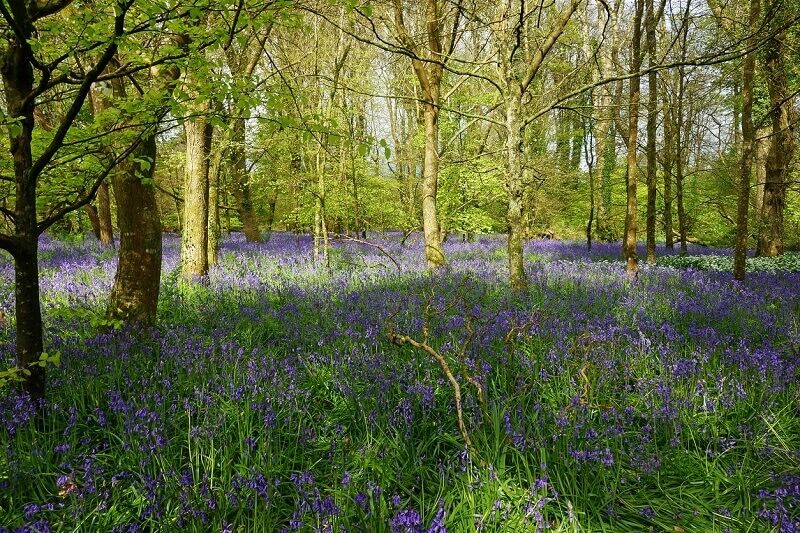 Golitha Falls to Trethevy Quoit
Length: 7.3 miles
Facilities: car parking, toilets, and a takeaway restaurant at Goliath Falls.
Higher up the River Fowey, this spectacular walking route wanders through a network of unspoiled ancient woodlands. It's like something from a fairytale: there's mystical waterfalls, twisting tree trunks, and a kaleidoscopic cacophony of flowers.
In spring, the valley is carpeted with bluebells, in the summer it is home to woodland butterflies, and in the autumn the trees are a range of vivid colours.
You'll begin your hike at the car park near Draynes Bridge. The trails loop through Golitha Falls Nature Reserve — meandering through a sea of colourful wildflowers at certain times of the year — before reaching South Trekieve. You'll find King Doniert's Stone close by, an age-old memorial to the last King of Cornwall.
The route continues along footpaths and tracks to reach St Cleer, beside the Holy Well (water once believed to have cured madness). Small lanes and a bridleway leading to Trethevy Quoit, a 9ft tall, 4,000-year-old burial chamber that passes on to the centre of St Cleer.
More information about the walking route.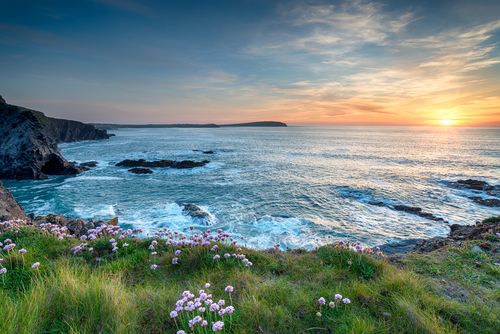 Commonly asked questions
How long does it take to walk the coast of Cornwall?
There are more than 330 miles of coastal paths around Cornwall. That would take you somewhere in the region of six to eight weeks to finish — so unless you have a couple of months free, you'll need to focus on one or two areas.
Where does the Cornish Coast Path start?
The trail that traces Cornwall's coastline forms part of the more extensive South West Coastal Path. It spans some 630 miles from Minehead in Somerset, all the way to Poole Harbour in Dorset.
Where to stay in Cornwall
Keen to get acquainted with Cornwall? We're here to help. Many of our holiday homes and bespoke lodges are sited in parks across Cornwall, providing you with the perfect base to explore the above hiking trails.
Cornwall is a popular region for holiday homes thanks to its breath-taking scenery, sandy beaches, crystal clear waters and beautiful coastline.
With a Willerby holiday home or lodge, you could explore every walk in the area with a home away from home and the freedom to visit whenever you like.
To explore all our parks in Cornwall try our park finder tool, or for more information on our static caravans please feel free to contact our team today if you're interested in learning more.