Our Willerby is perfect for us – it's like being on holiday all the time
04 April 2022
In our latest Willerby Owners Club Q&A, we caught up with members Sean and Sally Alexander, who absolutely love their Willerby Aspen at Heron Orchard Holiday Park in Spalding, Lincolnshire.
Sean, 55, and Sally, 49, bought their two bedroom holiday home in 2006, just four miles from their home, and have been joined by two feral cats, Jaffa and Fruit, who adopted the couple as their family.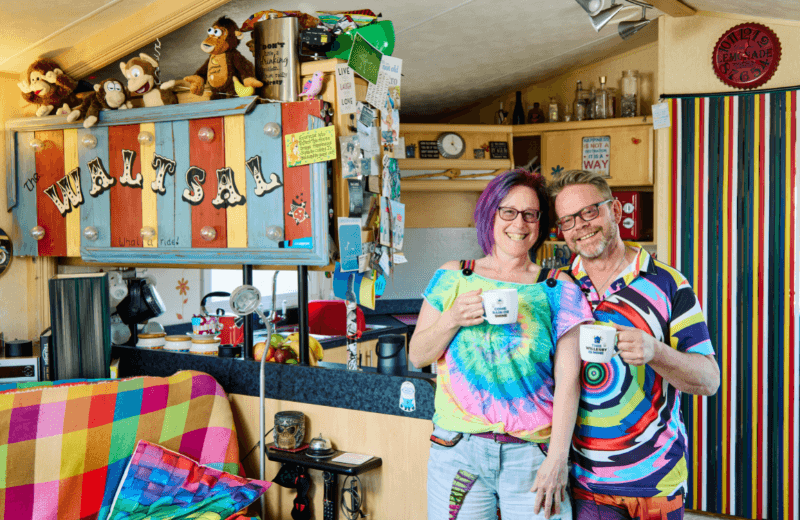 Q. Tell us about your Willerby and why you love it so much.
A. It's fabulous! We were in the process of selling our bungalow and came to look at a friend's holiday home on the park. We were so taken by it, we decided to go for it when this came up for sale.
The front end is one big window and it's so light. We eat outside on the decking at every available opportunity, the bedroom has a big bay window which is beautiful and allows the sun to shine in, and we have a lovely garden area.
We have a drum kit in one corner, the bathroom is skull-themed and there's is a lot of colour everywhere. It's perfect for us and like being on holiday all the time.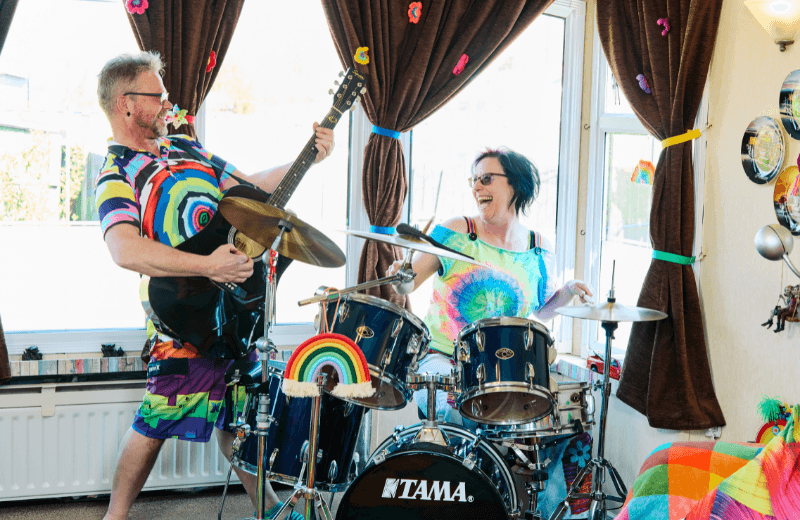 Q. Why did you choose your specific model and how long have you been part of the Willerby family?
A. We bought our holiday home in 2006 and we spend most of our spare time here because it's lovely and we can chill out.
It's 37ft by 12ft and is the perfect layout and size for us. We use the second bedroom as an office.
Q. What are the best things about owning a holiday home?
A. Escaping and having somewhere to go whenever we want. You're on holiday as soon as you get here. Even if you go to work from here, you're still on holiday when you get back.
Eating outside and having a garden is great, as it's an extension of the holiday home.
Sally can easily potter around on her mobility scooter using the ramps.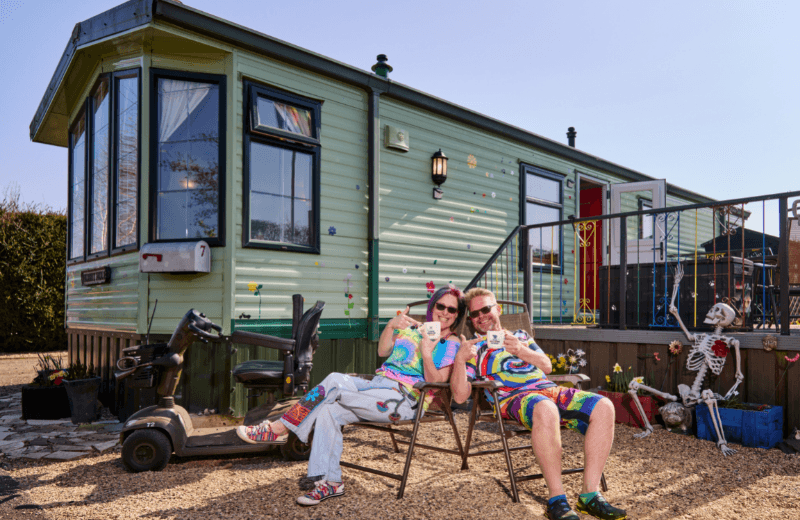 Q. What would you say to other people thinking about buying a holiday home?
A. Make sure it's a Willerby. When people come and have a look at ours they all say how well made it is. Some of our friends have looked around quite a few holiday homes and said none of them looked like this.
We love the design and style and how open it is, and the chassis is heavy so it copes well in the wind.
Q. Describe your holiday park and why it's such a great place to stay.
A. The park has a 12 month licence, it's a quiet site and children under 14 are not allowed. There are about 30 holiday homes on the park and you often don't know there is anyone else here. We have green space all around us and it's not far from another static site where you can go fishing if you have a licence.
It's in the middle of nowhere and it's a friendly site. People always comment how stunning it is and there are some lovely walks around Lincolnshire. We absolutely love it.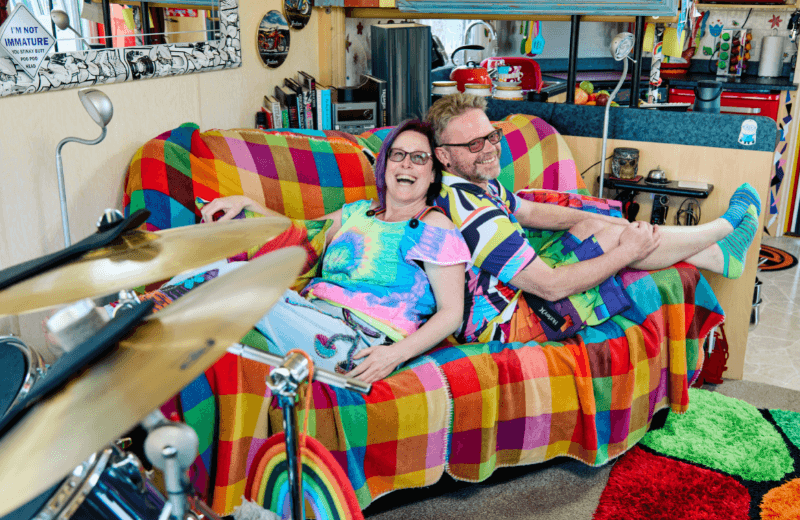 Q. What do you most value and enjoy from being a member of the Willerby Owners Club?
A. We haven't been members for very long, but can already see the benefits. We like receiving information about new models and products and the regular newsletter, and it's nice to be kept up to date. Willerby make good quality holiday homes, they don't cut corners and they're very friendly.