Willerby powers ahead in sustainability drive
29 April 2022
Leading holiday homes manufacturer Willerby is reinforcing its commitment to sustainability by installing additional electric vehicle (EV) charging points as part of a range of green measures across the business.
Willerby was an early adopter of EV charging points, installing the first for use by staff with electric and hybrid vehicles as long ago as 2014. The company is now investing in a further 10 charging stations this year, bringing the total to 14.
Willerby is currently considering the best locations and types of charging points, as well as investigating smart card technology, to allow for the widest possible use and ensure staff gain maximum benefit.
The ultimate ambition is to have 50 EV charging points across Willerby's two sites in Hull.
Willerby has also changed its policy to encourage switching to electric and hybrid cars and vans, by financially incentivising company vehicle users to upgrade to more environmentally-friendly models.
The moves are part of Willerby's ongoing drive to reduce carbon emissions and put sustainability at the heart of its operations.
Willerby's technical director Simon Tempest, the company's board champion for sustainability, who drives an all-electric VW 1D.3, said: "We recognise our responsibility to promote sustainability and reduce the carbon footprint of our operations.
"We also want to do all we can to support the efforts of our employees to reduce their own impact.
"Installing EV charging points across our sites is one of the ways we can make a difference as a business and also support our employees to play their part as individuals.
"We're delighted so many staff are already using electric or hybrid vehicles and we're encouraging and supporting even more to make this important switch."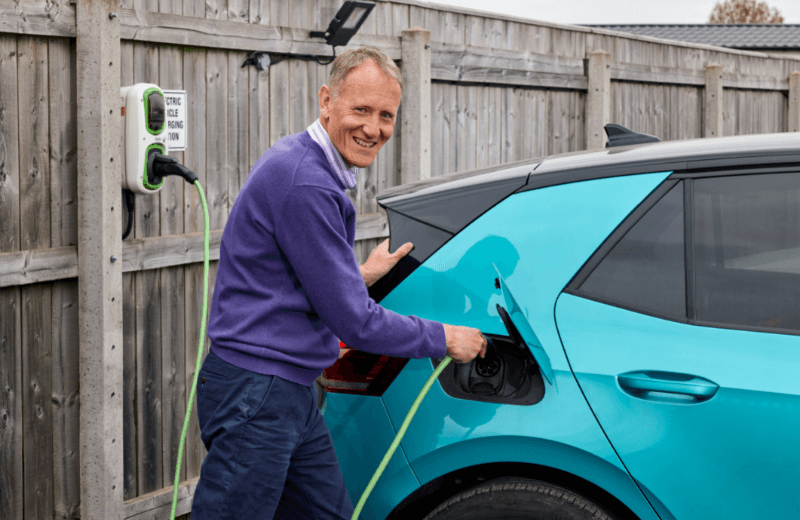 Willerby development engineer Benn Little uses his Mercedes C-Class plug-in hybrid for the 20-mile round trip to work from his home in Holderness.
Benn said: "It will be fantastic to have access to EV charging points at Willerby and initiatives like this are one of the reasons I'm proud to work for the company.
"I charge my vehicle at home but it would be great to top it up at Willerby if it needs it. Driving an electric or hybrid car makes a difference to the environment and the positive impact increases with every driver who makes the switch."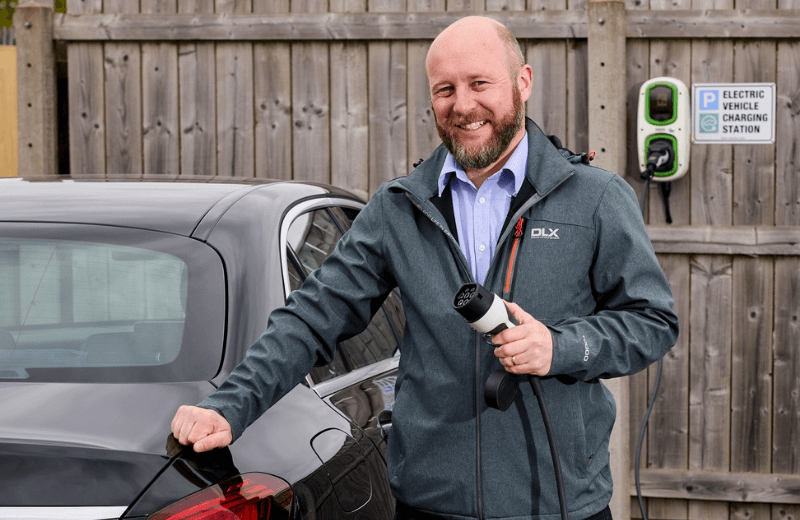 Willerby has also introduced electric bicycles for staff to cycle between its Hull sites, rather than making journeys by car.
In addition, the business operates a cycle to work scheme, which sees Willerby fund the purchase of bikes for its staff who repay the cost through their salaries. The scheme avoids the need for staff members to pay for their bike upfront while they also benefit from a tax
saving.
The cycle to work incentive is offered to staff twice a year and Willerby has made an upfront investment of £370,000 in the scheme over the past five years, with more than 600 members of staff taking up the offer to date.
In another green initiative, Willerby marked Earth Day on April 22 nd by announcing it is distributing a refillable water bottle to every member of its workforce of around 1,100 people.
The move aims to eliminate single use plastic consumption at water stations across its sites and Willerby estimates it will save 180,000 plastic cups being used annually.
Willerby's ongoing sustainability drive comes as the company backs a major campaign aimed at putting Hull and the Humber at the forefront of the UK's drive to become carbon neutral.
Launched by the world's leading consumer health and hygiene company, Reckitt, and fellow campaign partners, Oh Yes! Net Zero is developing an innovative economic "living lab" model to reduce carbon emissions and support a net zero future.
Playing its part in raising awareness, Willerby organised a "wear it green" day for staff and offered sustainability-themed prizes, such a gardening vouchers, in a raffle.