Willerby opens up bright future for jobless young people
19 July 2021
6 min read time
Leading holiday homes manufacturer Willerby is offering unemployed young people who have faced challenges in their lives sought-after career and training opportunities.
The company has joined forces with the Springboard Youth Employment Initiative (YEI), a project aimed at 16 to 29-year-olds from Hull, who are not in education, employment or training, and need help to develop their skills to access these opportunities.
Led by Humber Learning Consortium and funded by the European Social Fund, the project has several partner organisations across the city, including Hull City Council, and offers one-to-one support for emotional wellbeing, confidence building, anxiety management and more, as well as CV writing, job searching and qualifications.
Since December 2017, Willerby has employed four young people through the scheme, in a range of production roles, including Liam Marshall and James Lewis, who are now into their fourth year with the company.
Liam, 23, was just 19 when he joined Willerby as a Production Labourer and has recently been promoted to Jig Shop Operative, building walls and roofs for Willerby's premium holiday homes on the company's newly-opened fifth production line at its Hull headquarters.
Liam said: "I was in a dark place before I started work at Willerby. I used to work on building sites, but I didn't have a regular job or any money and I had to sign on at the job centre.
"I found out about Springboard YEI and they helped me to sort out my CV, which led to an interview at Willerby. I got the job and I've got my life back on track.
"I don't know where I'd be if I hadn't come to Willerby. I'm now getting married, learning to drive and I've got my own home. I've stepped up, I have a big work family and I'm over the moon."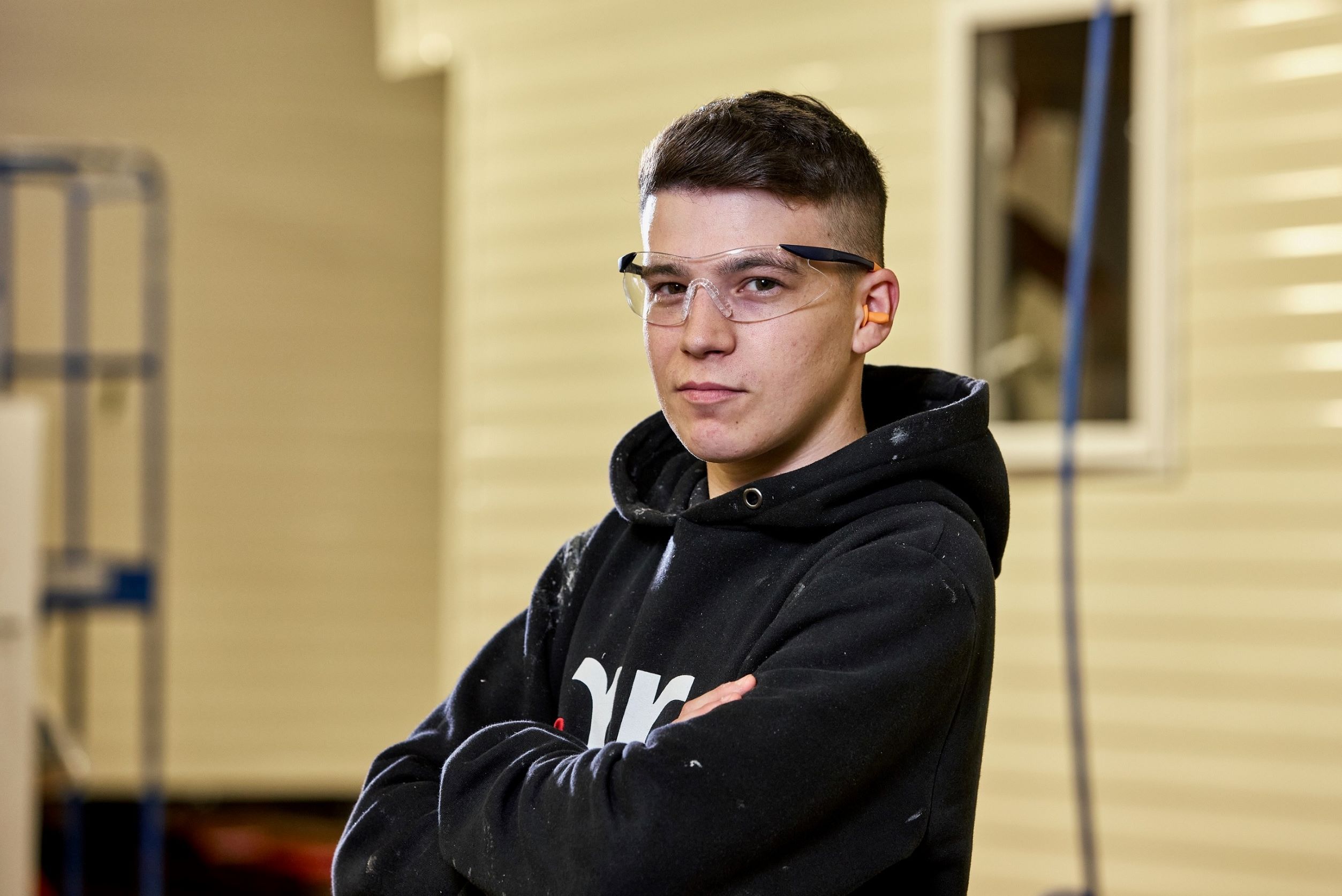 Springboard YEI has helped more than 1,000 young people in Hull into employment, self-employment, apprenticeships, further education or training since it began in April 2016.
James, 30, joined Willerby as a Production Labourer in 2017 and is now a Trainee Gas Fitter, which includes preparing copper piping, fitting ovens and installing electric fires in holiday homes manufactured on production line two.
James said: "My last job didn't work out long term and I wasn't earning enough to manage. I needed something more solid and sustainable.
"I didn't know where to go and it was really hard until I heard about Springboard YEI. Willerby is a fantastic place to work and everyone is caring and supportive, especially when you're learning.
"I couldn't ask for anything better and I can now adapt to work in different semi-skilled areas on site, if needed. I've got my own place and a son, and I didn't see any of that coming four years ago. My life has snowballed in the best way possible since joining Willerby."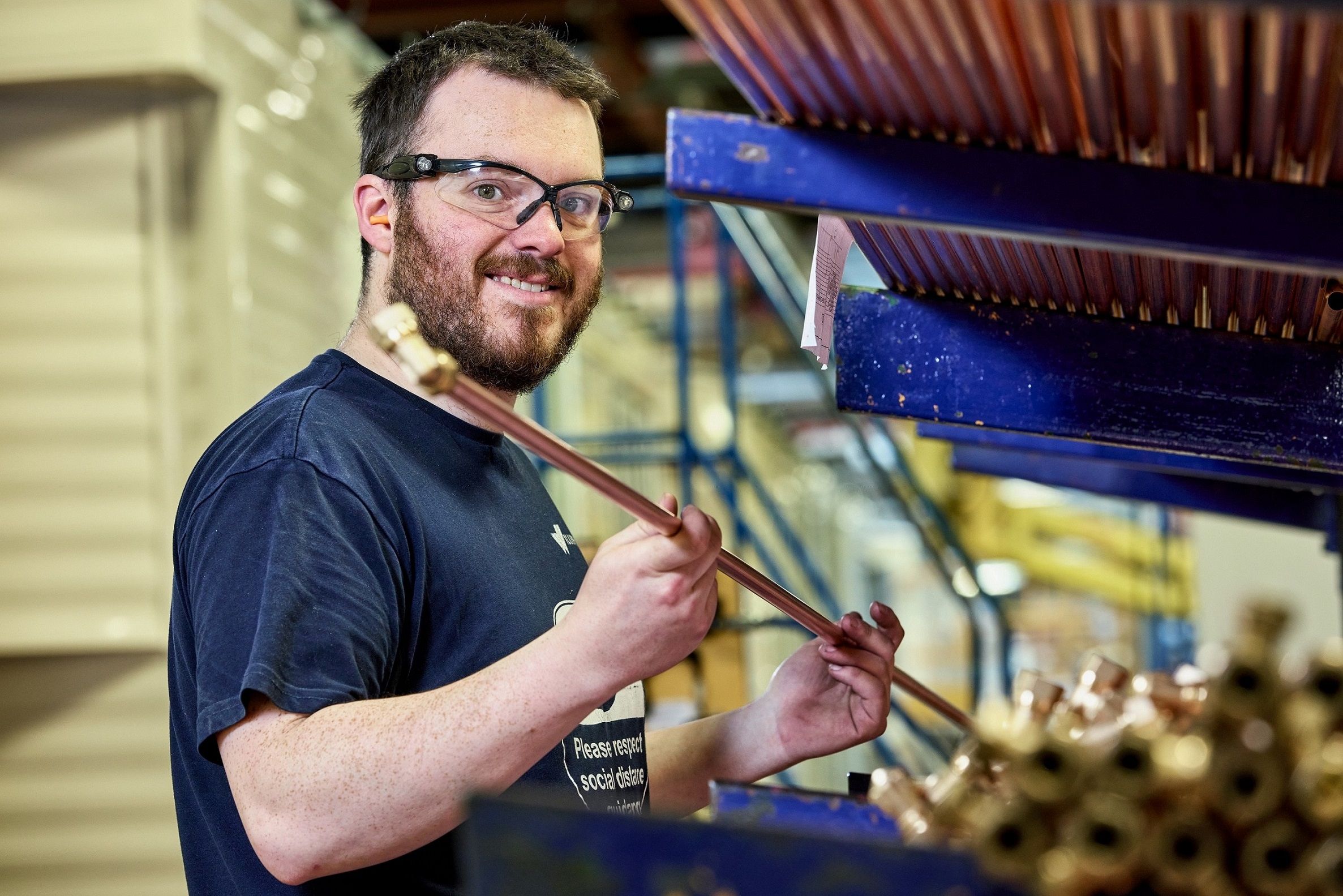 Alongside Liam and James, two more young people have recently joined Willerby in production roles and the company also offers work experience to other young people supported by the project.
Jo Narborough, Hull City Council's Springboard YEI Key Worker Project Manager, said: "We're delighted to work in partnership with Willerby to help young people from our youth employment project into sustained work.
"This relationship with the UK's largest manufacturer of holiday homes and lodges is providing much-needed skilled roles and opportunities for local 16 to 29-year-olds.
"We're so grateful to Willerby for their support. This partnership demonstrates that our programme is giving young people the skills that renowned companies like Willerby require, along with the tools to sustain employment."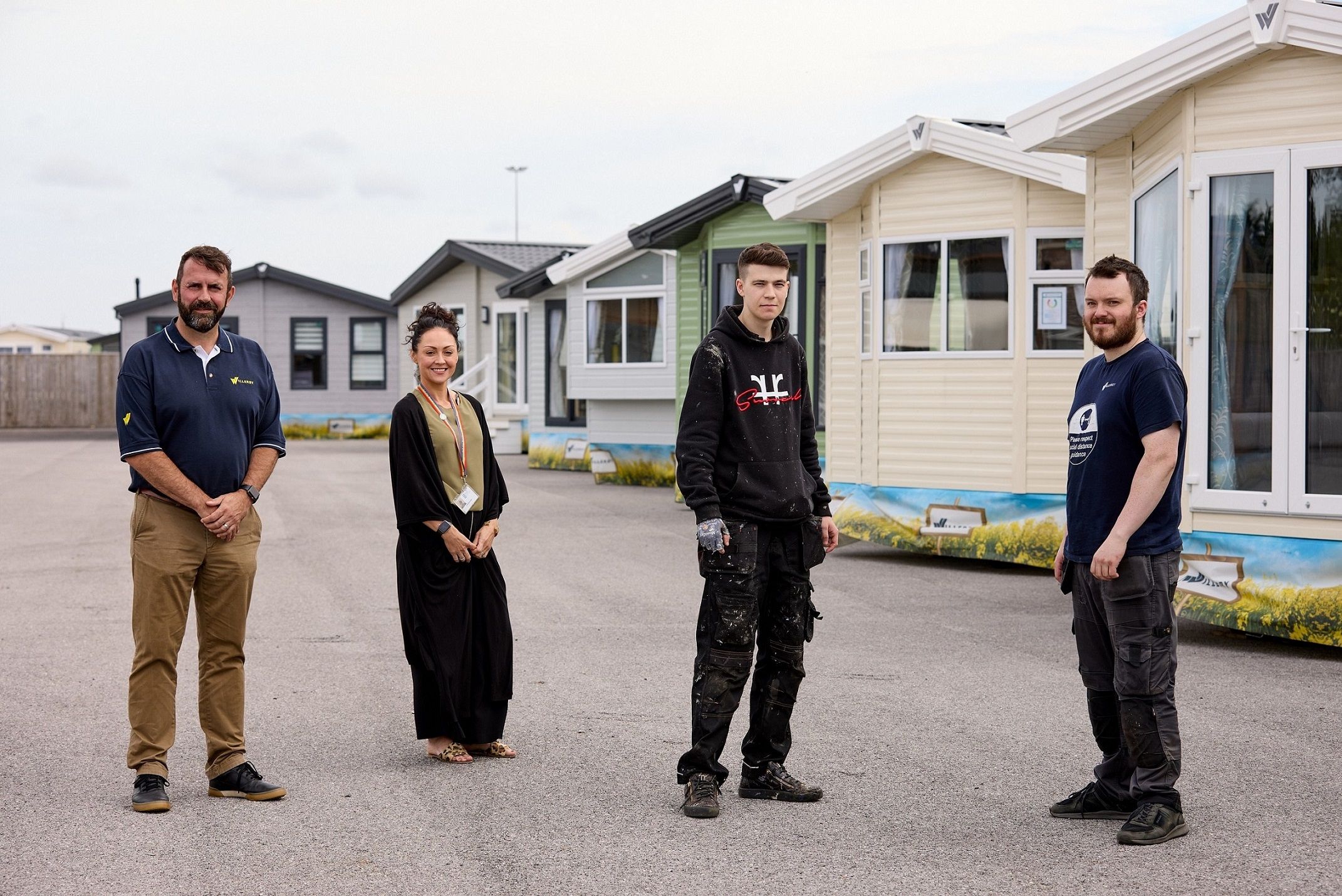 The latest appointments of young people through the Springboard YEI scheme comes as Willerby recruits its biggest ever intake of apprentices, opening up more than 30 training opportunities across a range of roles.
Willerby has also hired more than 100 staff to work on its new production line as the industry benefits from a staycation boom, with the company's order book full until late 2022.
Aaron Cambridge, Head of Manufacturing at Willerby, and Hannah Bell, the company's People and Data Coordinator, support the young people who have joined the business through Springboard YEI.
Aaron said: "It's fantastic to be able to offer these opportunities to young people and watch their knowledge, skills and confidence grow as they progress within their roles. We train them on the job and offer courses or additional training to help them progress even further.
"Young people are our future and the background work that Springboard YEI does sets them up for the world of work. We're really proud of Liam and James and we're looking forward to seeing our new starters progress in the same way."
To find out more about Springboard YEI, call 01482 612736, email yei@hullcc.gov.uk, or follow @SpringboardYEI on Instagram or Facebook.