Willerby welcomes college students for behind the scenes experience
22 February 2022
Students driven by a desire to tackle the climate crisis visited holiday homes market leader Willerby to share their ideas and learn more about the company's commitment to sustainability.
Hull's Wilberforce Sixth Form College students Rio Briggs and Scarlett Lees were part of a six-strong team which reached the final of The Waterline Student Challenge 2021. It saw children and young people across the region aged between 11 and 18 plan and deliver their own eco projects.
The challenge was part of Marketing Humber's The Waterline campaign to unite the region in the drive to net zero.
The Wilberforce Sixth Form College students, known as Team Wilberforce, were one of six teams to reach the final of the challenge and their idea saw them organise a 'Zero Carbon Day' for students and staff at the east Hull education base while continuing to help create an even greener college.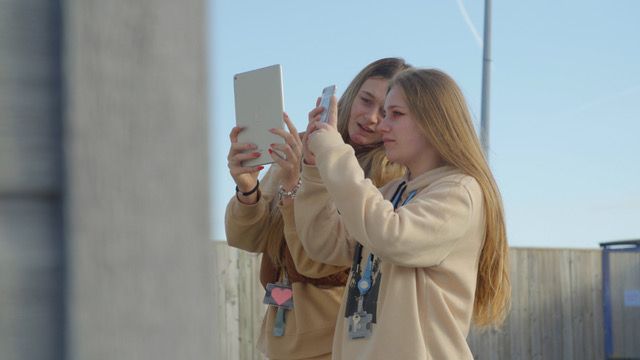 As part of their prize, each of the finalists received a behind the scenes VIP experience with a supporting business, of which Willerby was one, providing an invaluable insight into the career opportunities available to them with a sustainable company committed to protecting the environment, as well as £500 per team.
Year 12 students Rio and Scarlett met the Willerby Product Development team, found out more about the products and enjoyed a tour of the factory while learning about Willerby's sustainability aims and ambitions.
They also visited the company's showground, learnt how to make a 360 video tour of Willerby's holiday homes and lodges, and created a TikTok video to promote them.
Part of Willerby's sustainability drive includes using waste materials in its biomass plant to heat the Hull site and offering wildflower seeds to Willerby owners to attract bees.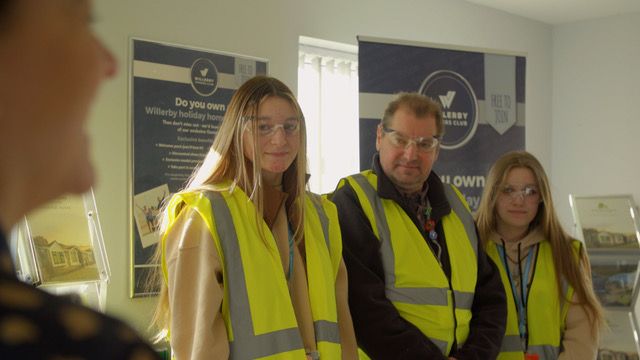 Rio, 17, said: "The world is heating up and we all need to do something about it now. At college, we suggested installing green walls to increase oxygen and provide more insulation, rainwater harvesting and more recycling schemes.
"Everyone at Willerby was really enthusiastic and there are so many different roles within the business. Sustainability is a big part of that."
Scarlett said: "We all have a responsibility to play our part. If everyone does a little bit it will make a huge difference for the next generation. I enjoyed seeing Willerby's biomass plant and learnt a lot during the visit. I found it really interesting."
Alongside Rio and Scarlett, the Wilberforce team comprised of fellow Year 12 students Mark Homan, Tom Markham, Enya Crosby and Evie Lister, all 17.
Wilberforce Science Technician Martin Walker and Employer Engagement Manager Wendy Macadam accompanied Rio and Scarlett on their visit to Willerby.
Martin said: "I'm extremely proud of our students and their ideas. They're still pursuing them and they're still passionate, and their visit to Willerby was fantastic.
"It enabled them to experience what a real workplace looks like and we were all impressed by the commitment Willerby is making in the sustainability field."
Susan Allan, Group Finance Director at Willerby, who champions sustainability across the business and also helped to judge The Waterline Student Challenge 2021, said Willerby hopes to be able to offer work experience placements to Wilberforce students in the future.
She said: "We're looking at setting up a partnership to bring students in for work experience and potentially interest them in a career at Willerby, or inspire them to go into a career that will help Hull.
"I hope the students' visit has helped them to realise that working in a manufacturing business offers a wide array of different career opportunities. It was a really productive day for the students and our team."
Willerby is also supporting The Waterline Student Sustainability Challenge 2022, with Susan as a judge.
Schools and colleges interested in taking part can find out more here.